How to fly from Tunis to Moscow?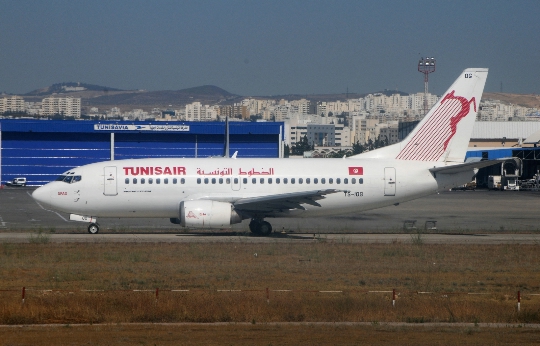 Your trip to Tunisia, certainly, accompanied bysplashing in the waters of the Mediterranean holiday in a modern hotel complex, test yourself on the miraculous properties of thalassotherapy, horse and boat-rides, jeep safari and scuba diving. But the holiday is over and it is time to return home.
How to fly from Tunis to Moscow on a direct flight?
Direct Flights Tunis Moscow irregular, buttourist season without any problems, you can fly in the desired direction without making direct. On average, a flight from Tunis to Moscow (the distance between the cities is about 3000 km) takes 4 hours.
If you are interested in price, the tickets can be purchased for around 17,000 rubles (small price increase is typical for October-December, and lowering - for February, April and May).

Tunisia Flight to Moscow with change
If your plan is to get to the desired destination with a change, you should be prepared for the fact that the flight can take anywhere from 8 to 15 hours.
For example, if you do change atMunich (the aid will "Lufthansa"), the duration of your flight by 8.5 hours when in Rome (you fly with "Alitalia") and Istanbul (the aid will come "Turkish Airlines") - 6-7 hours, and if you will fly via Paris, you can take your flight 15 hours.
Although rare, but in this direction canperformed two transplants, then the road to the house can take a whole day. Tip: since the indirect flights last for 2 or even 3 times longer than regular, it is not necessary to spend hours at the airport - this time you can devote a short walk through the transit country.

Select airline
From Tunisia to Moscow will help you getThe following airlines (available passenger aircraft such as the AirbusA 320, Boeing 737-300, Fokker 100, AvroJ 100, Boeing 737-700 and others): "Tunisair" (in the high season is provided 3 times a week, and in winter - 1 flight in Week); "Nouvelair"; "Karthago Airlines"; "Aeroflot", "Transaero", and others.
Departure from Tunisia to Moscow is carried outairport "Tunis Carthage International Airport" (to get there from the city center by taxi in about 10 Tunisian dinars). Its infrastructure is well-developed, so you can comfortably spend time before the flight back home (do not forget to look at the local duty-free).

What to do in an airplane?
In the plane on a flight to Tunisia to Moscow, you can entertainyourself reading a book or crossword puzzles, and to think, to whom you give the Tunisian souvenirs in the form of jewelery, Berber rugs with interesting ornaments, leather goods, silk and blown glass.

Photo