Where to rest in Tunis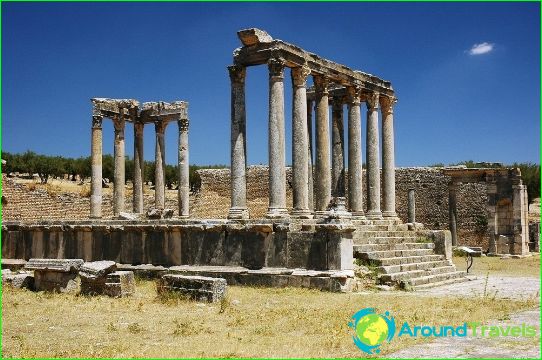 If you decide to spend the next holiday in Tunisia- It's a great idea. Tunisia is very attractive for tourists: many good hotels, sandy beaches, resorts, markets and attractions will long remain in the memory. At the same time the Tunisian climate is not as hot as in Egypt. Therefore, buying a ticket and collecting suitcases, it remains only to decide where to go for a vacation in Tunisia.
Youth holidays
Young people always tend to rest onmaximum, to recharge your batteries and gain experience for the whole year ahead. To execute this program is to recover the city of Sousse - capital of eastern Tunisia. Here, well-developed tourist infrastructure. The streets of the old town and the olive groves pleasing to the eye. Sousse Tunisian prime location between the airport and the airport of Monastir, the latter is just twelve kilometers.
Quite a self Recreation AreaPort El Kantaoui. Nowhere else in the Mediterranean there are so many sunny days and mild weather as here. Resting in Sousse, well worth a visit Great Mosque, the Kasbah fortress museum, the monastery Ribat. The resort is famous carnival procession during the annual festival in August.
Beach holidays
Going on a trip with the whole family, it is importantto choose the right place for children to feel comfortable, and the parents could relax. But where to go for a vacation in Tunisia with his family as any one of the endless beaches of the Mediterranean.
Beach Sidi Ali el Mecca, located in the north of the country, has an unusual rugged coast, which gives it a fabulous view.
Resort Djerba attracts vacationers with warm golden sands and tall palm trees, in the shadow of which is so nice to hide from the scorching sun.
From the ancient city of Carthage a magnificent view of the Gulf of Tunis. In general, this area is rich in all sorts of hotels and resort areas.
Divers need to be sure to get in Tabarka. It is here that the most bizarre underwater landscape of coral and several diving clubs.
Tour of the Sahara
Those people who do not like a long time lying on the beach,entertain a two-day tour of the vast sands of the Sahara. It is safe to go on a camel and go on an unusual path, but do not forget to take plenty of water. In addition to the endless sands of the desert a lot of interesting things. There are blooming oases have rocky plateaus, salt fields and even waterfalls. Traders souvenirs in the Sahara there are almost none at every step.
Holidays spent in Tunisia, will long be remembered. To leave this place does not feel like it. Having been here once, tourists return again and again.
Photos vacation in Tunisia