Zoo in Tunisia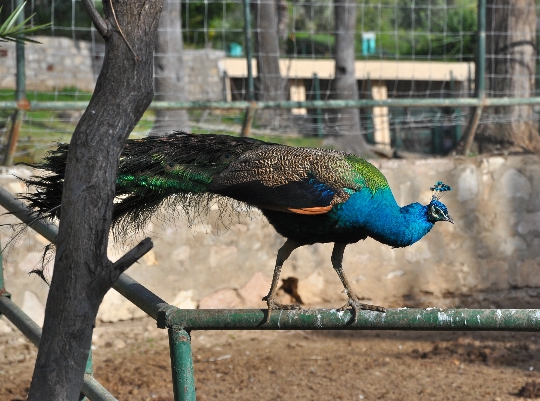 When going on a beach holiday, eachthe traveler seeks to diversify your vacation, especially if it is planned with the participation of children. The best option is useful and informative to entertain the younger members of the family - to go all together to the zoo. In Tunisia, such a facility is located in the suburb of Hammamet and, despite its modest size, is very popular not only among children but also their parents.
Friguia Animal Park
About fifty species of animals presented inspacious enclosures Friguia Zoo. Its name is closely associated at all been there with comfortable conditions for observing the lodgers park, interesting shows and warm attitude of the administration.
Pride and Achievements
In the park you can enjoy a variety ofrepresentatives of the African fauna in almost natural habitat. The comfortable living enclosures predatory tigers and elephants are large, long-necked giraffes are combined with funny ostriches and graceful swans - with pink flamingos. Fussy monkey noisy rush through the branches of trees, and the king of beasts lion indulgently watching them from the height of his position.
Special pride Tunis Zoo - show featuringsea ​​lions and dolphins. With pupils trainers, to perform complex tricks, you can swim and take pictures. And visitors to the zoo to look like presentation with dances of the Zulus, where the cultural life of the African aborigines demonstrated bright and colorful.
How to get there?
Location of the zoo - GP1 Route de Sousse / Entre Bouficha et Chgarnia, Hammamet, Tunisia.
To get to the zoo in Tunis in two ways:
By taxi. From the city of Sousse road it will take about 40 minutes from Monastir - about an hour. The cost of travel 30-40 dinars, which is not too cheap even for Tunisian standards. Because of Hammamet taxi ride turns quite affordable.
On the taxi. To implement the plan, will have to find in the cities of the station for "minibuses", called "luazh Station". Next, follow the selected mini-bus in the direction "Friguia Park". He stops next to the pointer to the zoo to go about 5 minutes.
Helpful information
Park Hours vary depending on the time of year:
From October 1 to March 31, the zoo is open from 09.00 to 16.30.
From April 1 to September 30 - from 09.00 to 19.30.
The price of entrance tickets to the zoo in Tunisia - about2 and $ 4 per child and adult respectively. At the entrance to the zoo visitors to make a photo, which you can buy at the output for a nominal fee.
Services and contacts
Tunis Zoo offers visitors to take part in feeding the elephants and ride a camel. The contact enclosures can pet ostriches, to communicate with goats and donkeys.
Official site at the zoo in Tunis yet, but all the details about the operation and ticket prices, owning French, please call
715 30 302.
Photos Zoo in Tunisia