Prices in Alanya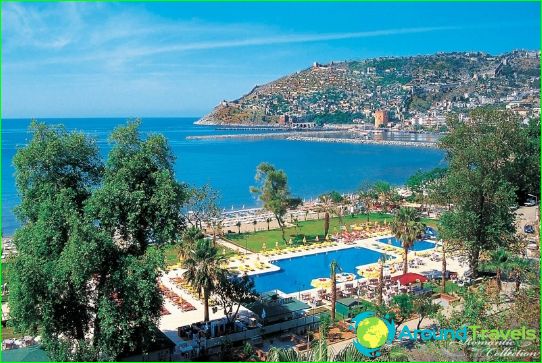 Alania traditionally offers relaxation on the mostlow prices compared to other resorts in Turkey. The cost of living is cheaper, however, the hotels offer services much less than other hotels in the country. In addition, Alanya attracts tourists landscaped sandy beaches. If you are interested in, what prices in Alanya, read our review on.
resort hotels
Considering the hotel Alanya system cannote that there is sometimes a star-hotel does not match the services offered and the level of service. Before the trip is recommended to thoroughly review the reviews about hotels. Pay attention also to the location of places. Some budget hotels are 3-4 star, but there are 15 km from the city center. There vacationers are starting to get bored, as the entertainment offered little. The beach they have to take a taxi or shuttle bus. Therefore it is better to rent accommodation in the hotel, which is located in the Alanya. Next to the hotel are cafes, shopping centers, tourist agencies.
How to take the money with them
Hot Tour in Alanya can be purchased from 10 thousandrubles. If you are going to rest on the "all inclusive", then you'll need money only for excursions and shopping. To have fun in the nightclubs of the resort, take a minimum of 300 dollars. A week stay for two costs about 500 dollars. Prices in Alanya at affordable excursions. For example, the cost of the excursion for adults is $ 40.
What can you buy in Alanya
Outlets are located mainly inthe central area of ​​the resort. They occupy the street Ataturk. There you will find boutiques and shops of Turkish and other brands. Shopping streets cross the street Ataturk. Tourists waiting for the numerous shops and shops with a variety of goods. Everywhere in Alanya pass sales and promotions. Many vacationers are buying leather and fur products. Prices are lower than in shopping centers in Russia. Leather jackets can be purchased for 100-400 dollars. Popular gifts: silk scarves, shells, watches, jewelry. The cost of goods in the markets, voiced by the seller, is not stable. Therefore, there is accepted to bargain. But shopping centers of Alanya bargaining is inappropriate, because prices are fixed.
The cost of the most popular products:
souvenir magnet on the refrigerator - $ 1-4,
bathrobe - $ 10;
bath towels - 5-10 dollars;
Keychains $ 3.
Holiday in Alanya
Photo