Alanya Suburbs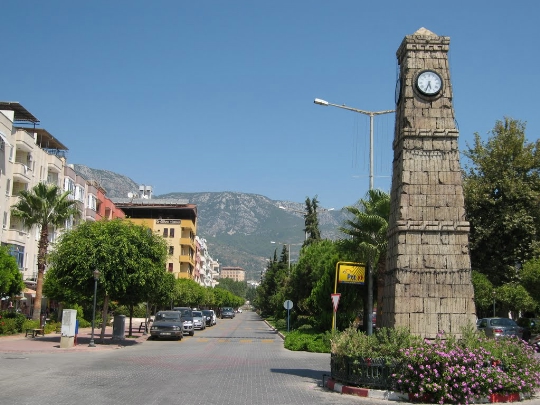 Holiday Turkey - a favorite place of hundreds of holidaythousands of Russian tourists in recent decades. This fly families and couples, group of friends and alone, to enjoy the sea, sun and relaxing holiday, with great love which is organized for the guests numerous hotels and guest houses. some of the best beaches in Turkey in Alanya suburbs, among which is not difficult to find any appropriate requirements and preferences.
The list includes
From the impressive list of the most popular suburbs of Alanya tourists invariably considered:
Mahmutlar, located a few kilometerseast of the city. kotegorii Luxury Hotels here side by side with the middle class apartments, and therefore in this suburb of Alanya, in the main, seek to relatively wealthy tourists. Developed infrastructure allows to rest more comfortably. The city opened dozens of restaurants and supermarkets, nightclubs and bars. The cozy green parks to settle a lot of playgrounds, and clean sandy beaches have the opportunity to diversify leisure active entertainment. The message of this suburb of Alanya with center well-established with a regular bus traffic.
Kestel - a relatively new suburb of Alanya,active construction of which began in 2009. Clean beaches and ultramodern Hotel pool make this resort a favorite with many travelers prefer to spend their holidays in Turkey.
The resort Tosmur prefer to sunbathe andswim fans of quiet rest. In this suburb of Alanya preserved quiet rural pace of life and the water cool river Dim, flowing here can give a welcome coolness even on a hot July afternoon. In Tosmur operates several eastern markets, where you can buy different souvenirs, fresh fruit and oriental sweets.
To the west of the resort of Alanya Konakli is spread,whose pride - a golf club, equipped according to the highest standards. Lodging can be in any of the thirty hotels and a free beach from time to devote to the joys of exploring the local architectural landmarks.
Fans of antiquities will be interesting to relax andin Avsallar. In addition to sandy beaches and the ideal infrastructure, this suburb of Alanya is famous for the ancient architectural monument - one of the oldest in the country caravanserai built in the XIII century.
Photo