Tours in Ankara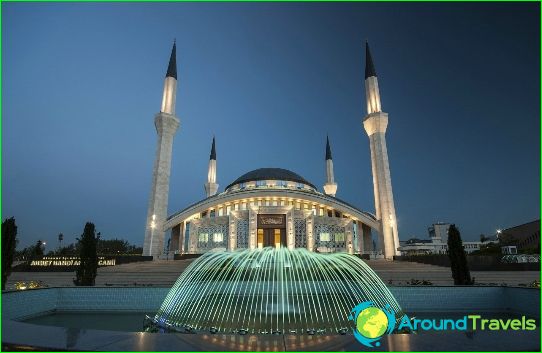 The capital of the Turkish Republic is located in theheart of the country. It comes not a lot of travelers, because the bulk of them prefers Antalya's beaches, the rock churches of Cappadocia or Istanbul mosque. Yet things to do in Ankara - a great opportunity to get acquainted with one of the most ancient cities in Asia Minor, the first stone in the foundation which the ubiquitous ancient Greeks laid back in the VII century BC.
History and geography
Angira as in ancient times was called Ankara inGreeks have selected seventeen centuries later, the Seljuks, who decided that the strategically important city on the crossroads of trade routes - too tasty morsel to pass up. War rocked Ankara has repeatedly until appearing in 1923, capital status did not give it solidity.
Today, the city on the Anatolian plateaua population of about five million people, and the participants tours in Ankara are convinced that it is not for nothing that is second only to Istanbul on economic value.
Briefly about the importance
International Airport of the Turkish capitalIt called Esenboğa and located in three dozen kilometers to the north. Direct flights connect Moscow and Ankara several times a week, travel time is about three hours. From the airport to the city there are regular direct buses. To get to the capital city can be and other Turkish cities by bus or train.
Public transportation providesuse a single ticket on the bus, and metro. Being on tour in Ankara, have to buy a magnetic card, which can be replenished as needed.
The height of the Turkish capital above sea levela little less than a kilometer, but because of its climate can be described as a mountain. The weather here is always quite cool even in the heat of July thermometer rarely rises above 25. In winter, the tour participants in Ankara should be prepared for frost to -5, and the most favorable time for a visit to the city - September, when the rainfall is minimal.
The best panoramic view of the city for photography fans opens from the hill on which stands the old fortress. On its towers are equipped with viewing platforms.
The most popular free entertainment of guestsAnkara - monitor the change of the guard of honor at the mausoleum of the founding father of the state of Ataturk and parachute jumps from the tower of the Museum of Aeronautical Association.
Photo