How to fly from Antalya to Moscow?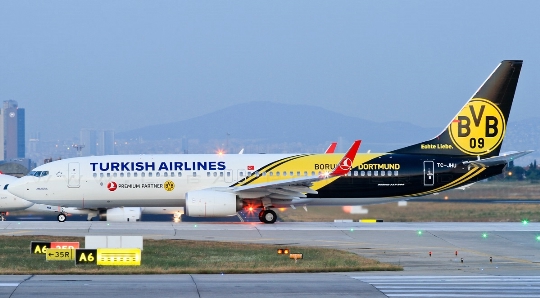 In Antalya you spied medieval ruins,engaged in diving, rafting, sailing, admiring the Hadrian's Gate, we had an excursion to the Duden waterfalls, rest on the beach Konyaalti, spent time in the water park Dedeman? But the holiday is over and it is time to fly to Moscow?
How to fly from Antalya to Moscow on a direct flight?
Direct flights from Antalya to Moscoware available in the high season (departure flights carried nearly every 30 minutes - 1 hour). Flying in the direction Antalya-Moscow (city distant from each other on the 2,200 km) takes about 3 hours. So, resorting to the services of "Aeroflot", you will land in Moscow at the expiration of 3.5 hours, and if you go on a flight with the "Turkish Airlines", you will find yourself at home in 3 hours 10 minutes.
As for the price ticket, it will be at least 13,000 rubles.
Flight Antalya to Moscow with change
On the way to Moscow, you may be asked to maketransplant in Istanbul, Munich, Düsseldorf, Berlin. If the dock is expected in Istanbul or Ankara ( "Turkish Airlines"), your air travel over about 7 hours, and if the stop is planned in Stuttgart ( "Condor"), then you will find yourself at home in 10 hours.
Select airline
Flying towards Antalya-Moscow dealThe following airlines (they carry passengers on the Airbus A 318, Boeing 737-500, Airbus A 321-100, Boeing 767 and other aircraft): "TurkishAirlines"; "Aeroflot"; "Pegasus Airlines"; "Utair", "Belavia", "Transaero" and others.
passengers carried to Moscow is carried outAntalya Airport (AYT). Here with any question you can contact our help desk (questions even video can be set), who speak English, German, Russian and other languages, as well as to take the trolley for luggage (free of charge), currency exchange (there is an exchange office), quench hunger in one of the cafes and restaurants (Millennium Caf, Sbarro Express, Park Caf, Burger King), luggage storage (paid service), services Garanti Bank and duty-free-shops.
As for families with children, the airport provides them with a mother and child room and a playground with swings and slides (you can find it in the second terminal).
What to do in an airplane?
In flight, you can not only solvecrossword puzzles and read books, but also carefully consider which of your friends and relatives to please souvenirs from Antalya in the form of gold jewelry, fur and leather, handmade carpets, oriental sweets and spices, Turkish coffee, jam with rose petals, olive soap.
Photo