New Year's Eve in Belek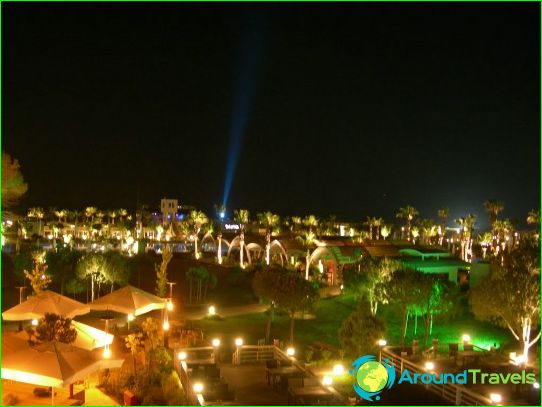 Belek, Turkey is considered to be one of the firstresorts in the country. Nevertheless, its popularity is growing every year, but because New Year's Eve in Belek - a chance to discover the wonderful opportunities for recreation.
Breathe deeply!
For those who put on the first place environmentalrest component, Belek - the perfect combination of pristine beaches, lively air, infused on pine and eucalyptus, and excellent climatic conditions.
Belek is one of the best Turkishresorts and so on vacation prices are slightly higher than in other places. However, New Year's Eve in Belek is worth it, but because it is important to choose the right hotel for a winter vacation.
For swimming in the sea is not suitable wintertime, but the heated pools for those who like to splash will be very helpful. Sun in winter the resort is enough for pleasant walks, and playing golf or horse riding, and tennis. Especially hardened and will be able to sunbathe a little, because the maximum temperature in winter there may be up to 20 degrees.
Casket with jewelry
Indulge in New Year's Eve in Belek and canenjoyable shopping. Shopping centers religiously observe Christmas traditions, arrange sales and give discounts and bonuses. In the bazaar Ataturk Street can be enough to bargain in any shop and convince the seller to sell a favorite souvenir twice cheaper than the original price. Fans of jewelry are always waiting in the Aspendos Jewelry Center, where the most reasonable prices and a wide range of gold and silver jewelry.
No less a jewel in the resort - itrestaurants with excellent cuisine. The most popular dish - trout from the local river, which is prepared in hundreds of ways. Make it the highlight of the festive table in the New Year in Belek will help you choose a restaurant chef. Supplement will be fresh fruit, herbs, Turkish sweets and homemade wine, which means abundance in the coming year will be your faithful companion.
Fans travel and tours can visitlocal natural attraction - the canyon formed by the river Köprüçay. It stretches for 14 kilometers and looks quite beautifully to arrange a Christmas photo shoot. In the national park Köprülü canyon most intrepid tourists backpacking, and all the rest - riding on horseback.
Belek - hospitable and generous, interesting andfascinating - is synonymous with leisure amenities, with its own style and a great opportunity for anyone who prefers to change the routine on a great adventure.

Photos of New Year celebrations in Belek