Tours in Belek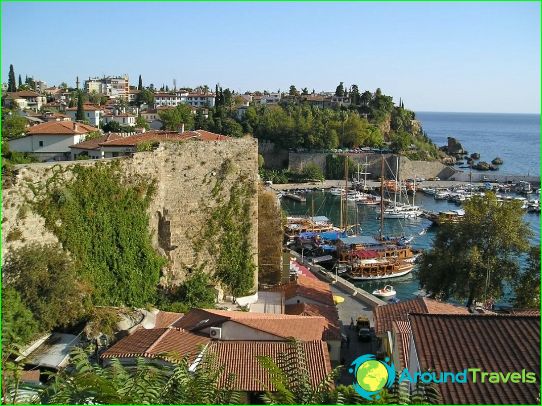 It is believed that Turkey - is a budgetbeach holiday, a few sights of the local scale, "Gold" and "leather" and shopping "all inclusive" for the total relaxation of tired workers. Belek resort several refutes preconceived opinions, in the sense that in addition to all the above, he offers the perfect golf. For German or Englishman tours in Belek - it is an opportunity to send the ball in the hole world-class golf center, and because wealthy Europeans and tightened - the main contingent at this Turkish resort.
History and geography
For the patriarch resort, which is the Turkeyon the world stage, opening the next holiday center - an important event. Each next resort - it is a new perspective, our guests, reviews and features. That is why the Turks are so eager to diversify the infrastructure and leisure facilities in its resorts.
As the value of the resort Belek was born in1984, when his first card turned green golf courses. Simultaneously hotels where the players were throwing sticks are built after a successful party and celebrated the victory of a good glass of wine.
Located on the Mediterranean coast, the resortIt offers twenty kilometers of sandy beaches, each of which is carefully groomed, and many are the holders of the Blue Flag certificate. Sandy lane framed by pine and eucalyptus forest, that makes the air Belek particularly clean and even therapeutic.
Briefly about the importance
Antalya Airport, which are made straightregular and charter flights from Moscow, is located about 30 kilometers from the main body of the resort hotels. Participants tours in Belek you can book a transfer in advance or take a taxi on the spot upon arrival.
Hotels in the resort is particularly comfortable, and boast a large number of stars on the facade. Golf courses and facilities for horse riding there are in almost every hotel.
The best time to travel to Belek - the beginning of summer ormid-autumn. It was during these seasons the air warms up no more than 30, and the water - up to 25. In July and August there is enough hot, but the green wall on the beach alleviates hot wind from the mainland.
For entertainment you can visit the water park"Troy", where in addition to nice children's attractions present serious slides for adults. Calm and positive relax after a solid adrenaline rides on offer, participants presentation at a local dolphinarium.
Photo