Airport Bodrum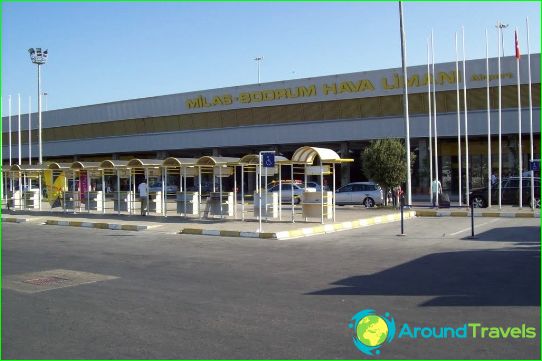 Milas-Bodrum Airport belongs to the city of Bodrum,which is located 36 km from the airport. Also in the name of the airport there is another city - Milas, it is located 16 km. The airport is relatively young, it is open in '97 the last century. Its main task is to attract a stream of tourists coming to the resorts. Recently in Bodrum Airport launched a new modern terminal.
Over the last year the airport handled nearly 3.5million passengers at the maximum bandwidth over 5 million. The airfield has one runway whose length is 3000 meters.
With the airport in Bodrum work manyAirlines providing low cost flights -. Arkefly, EasyJet, etc. Also, the airport cooperates Russian company Transaero. It flies in the major European cities - Paris, London, Amsterdam, Moscow, Brussels, etc.
services
Bodrum Airport offers passengersvarious services that you might need on the road. For the hungry in the territory of the terminal has a café and restaurants, offering fresh and tasty dishes.
Besides running the shops area, which allows its visitors to buy the necessary goods.
Also on the territory of the terminals operate bank branches, ATMs, post office.
For passengers with children have a mother and child room.
There are companies that provide cars for rent. All your questions can be addressed to the information desk.
Near the airport operates a spacious car park, which is ready to ensure the security of personal car.
Getting there
From the airport to Bodrum can be reachedin several ways, the most common - is the bus. Regularly from the airport to the city buses of Havas. Central Station can be reached on it for about 45 minutes and the ticket price is in the region of € 3. Also from the airport a shuttle bus that will take passengers to the hotel. Often, they are free, their cost is included in the price turputevku.
In addition, the output taxis operate from the airport.
Photos Bodrum Airport