How to fly from Istanbul to Moscow?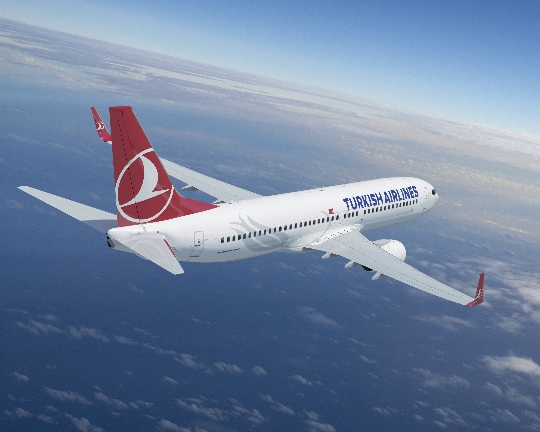 In Istanbul, you could see the Golden Hornand Galata Tower, visit the Topkapi palace and the park of miniatures "Miniaturk" go yachting, spend time in a Turkish bath, a water park "Aqua Marine", on the beach in Kumburgaz-Silivri or Princes' Islands? But now you want to know how many hours will run your way home?
How to fly from Istanbul to Moscow on a direct flight?
The Russian capital, and Istanbul 1750 km separates that you can get over 3 hours. For example, with "Turkish Airlines" and "UTair" the duration of your trip will be 2 hours and 50 minutes.
If we talk about the price of tickets, then on the direction you buy them for about 6800-10900 rubles (the cheapest price for air tickets sold in March and April).
Flight from Istanbul to Moscow with change
When the flight to Moscow from Istanbul can be donetransplant in Ankara, Riga, Frankfurt, Munich, Vienna, Antalya, Chisinau, Ljubljana and other cities (the length of connecting flights - 5-24 hours).
If the dock is expected in Athens ( "AegeanAirlines "), you will land at the airport" Domodedovo "in 11 hours, in Ankara (" Turkish Airlines ") - at the airport" Vnukovo "in 5,5 hours, in Riga (" Air Baltic ") - at the airport" Sheremetyevo "later 6 hours in Rome ( "of Alitalia") - in the "Sheremetyevo" after 9.5 hours, Krasnodar ( "Yakutia") - at the airport "Vnukovo" after more than 5 hours, in Rostov-on-Don ( "Aeroflot") - at the airport "Sheremetyevo" in about 9 hours.
If you have to fly to Moscow via Vienna and St. Petersburg ( "Austrian Airlines"), then your trip will take about 13 hours (flight and docking expectation will last 6.5 hours).
Select airline
When choosing an air carrier with whom youget to Moscow, look for one of the following (you will fly on the Airbus A 340-300, Boeing 737-900, Airbus A 319 or other aircraft), "Transaero"; "Jat Airways"; "Adria Airways';" Aegean Airlines ";" Yakutia ".
Registration on a flight from Istanbul to Moscow is carried outAtaturk Airport (IST), located 24 km from the city. It serves to leave luggage in the luggage room, a snack at Starbucks coffee shop or fast food restaurant Burger King, to visit bookstores and other shops, as well as men's or women's room at the adjacent barbershop.
What to do in an airplane?
While you fly home, do not forget to decidewhich of purchased in Istanbul gifts (coffee, souvenir water pipes, copper and brass ware, ceramic ware, Turkish cosmetics, fragrant spices, dried herbs, amulets, carpets, leather, oriental garments, oriental sweets, old maps) to present as a present to relatives and friends.
Photo