Independent travel to Istanbul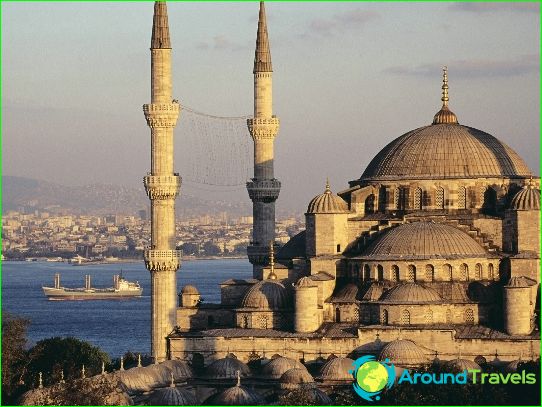 The geographical coordinates of Istanbul imposeda special mark on its substance. Spread both in Europe and Asia, the Turkish metropolis absorbed and the beauty of Eastern exoticism and civilization of the West. To see Istanbul and understand that Turkey is different - the purpose of independent travelers, storming the shore of the Golden Horn Bay in search of these adventures.
When to go to Istanbul?
Turkish metropolis climate due to proximitySea differ variability. Optimal time for visiting Istanbul - spring and early autumn, when the chance of rain is minimal, and the average temperature for a long time and allow you to walk comfortably.
How to get to Istanbul?
Direct flight Turkish Airlines, orRussian companies - the easiest option to be in the city on the Bosphorus. In fact, many independent travelers fly local airlines and other countries, choosing the long dock in Istanbul. This gives them the right to use the free sightseeing tours waiting for the next flight.
housing
But a few hours in Istanbul - it is negligible even for exploring the main attractions, and therefore is still to find a hotel and enjoy a more intimate acquaintance with the city.
One of the most popular areas of Istanbul, where you canto find a cheap hotel - Laleli. If the noise and crush - not the most desirable option, it is worth paying attention to the Sultanahmet district, where the quieter and more civilized but also more expensive, respectively. Trust the presence or absence of stars on the facade of Turkish hotels is not necessary. It is much more objective - feedback from previous guests, for which it makes sense to focus when choosing a lodging place.
Argue about taste
In Istanbul, perfectly prepared, regardless of thethe status and location of the institution. Grab a snack from street vendors, and enjoy lunch or dinner - in any restaurant, whose prices and menu will satisfy the traveler. Caring staff and service in the Eastern attached a nice bonus.
Cognitive and exciting
A ride on the Bosphorus and find greatshops of the European level in the Asian part of the city to taste the best fish dishes in restaurants fishing village of Anadolu and have a coffee in a cafe in the most extreme point of Europe - is the minimum program for every tourist in Istanbul. And worth to admire the Blue Mosque and compare it to the Hagia Sophia, then, do not come to terms with yourself, go at night disco, where even the most powerful sadness fly away towards the Bosphorus with horn exhaust cruise liner.
Istanbul - a city on two continents
Photos trip to Istanbul