Shopping in Istanbul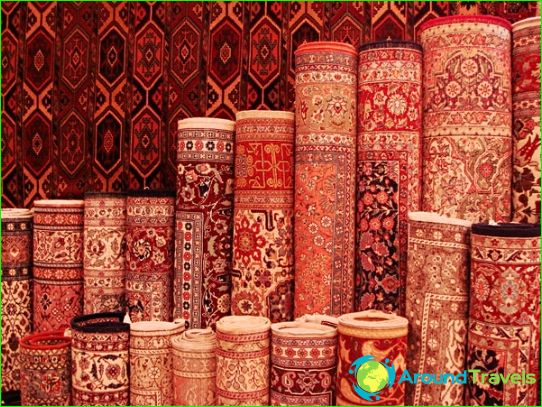 Istanbul - the center of world trade. So it was in ancient times, as it was in the Middle Ages, and so it is today. No tourist who visited this wonderful city, can not deny myself the pleasure to visit Istanbul shops, markets and souvenir shops. Istanbul has been famous for an abundance of merchants come here from many countries.
The city with the historical development of tradeIt affects a variety of products and services offered. From the motley variety of shopping centers and stores, as many shopping areas and markets with buyers simply scatter eyes. Therefore, thinking about the question of what to bring from Istanbul, the tourist will have to visit more than one store to pick the right product. Entailing lower prices Istanbul does not always seem expensive, especially for those who visited him for the first time. Prices may seem high enough here, if you do not know where the best place to buy this product.
The former Constantinople - a market town, whichIt offers tourists a great opportunity for the acquisition of necessary goods. With so many outlets need to be prepared for the most fantastic choice. In order not to drown in a sea of ​​commodities, should figure out what to buy in Istanbul?
Popular shopping in Istanbul
Antiques. Among the most purchased goods by tourists in Istanbul include antiques. At the same time buying the data should be treated with special care. Under Turkish law, the country banned the export of antiques older than one century. Also not recommended to buy ancient coins, statues and figurines from street vendors, since most of them have no idea how valuable these things are and how old they are. In order not to be punished according to the law, should be attributed to buyers purchased antiques for examination to a museum or to buy them only at stores that have special museum certificates confirming that antiques do not have historical value.
Turkish carpets. One of the most popular are Turkish carpets among tourists goods. Prices in Istanbul carpet stores are not strictly fixed, so the bargain is not only possible, but necessary.
Clothing and footwear. Also Istanbul shops and markets offer customers a good choice of quality clothes and shoes, leather and fur products, sea textile options, fabrics and bed linen to the most exacting taste.
Istanbul - a city on two continents
Number of Photos in Istanbul