Where to go with children in Istanbul?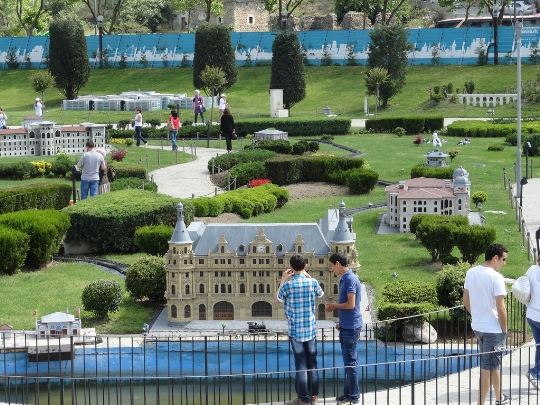 The beautiful old city of Istanbul famous attractions. On the streets a lot of interesting places that are of interest from tourists.
Popular attractions and museums
First, the child can be taken away in the Toy Museum. It is located in a historic building, resembling a palace. The museum has a large collection of toys, only there are more than four thousand pieces. Children and adults are affected by looking at a variety of toys from different countries.
If your child loves animals, visit with himIstanbul Zoo. This place is great for family entertainment. Zoo territory of 140 thousand square meters. m. There are live animals of various species and grow all sorts of plants. Pride of the Istanbul zoo are birds, which there are many. Each bird cage is equipped with its own fountain.
For walking you can choose Miniaturk - beautifulcity ​​park, decorated with models of architectural structures of the country. In this park there is the Bosphorus Bridge, the Blue Mosque, Galata Tower, Cathedral Ayay Sofia and other objects in miniature. The park is open Panorama victory and Museum crystals Istanbul. The first museum offers exhibits the Battle of Chanakalle (First World War). The second museum is an exhibition of transparent cubes with models of architectural structures. For children's outdoor games at the park there is a specially equipped area with a Trojan horse of wood.
Other points of interest Istanbul
A remarkable institution is the Dolphinarium. This is one of the largest dolphinariums in Europe. Visitors are offered unique programs involving seals, walruses, dolphins, seals and beluga. The audience after the presentation can swim with dolphins. This premium service is available for children from six years.
Where to go with children in Istanbul, if you want tohow to have fun? In this case, you'd better go to one of the entertainment centers, where there is a play area. Good reviews are left Visitors 'Gallery' shopping and entertainment center. There are all opportunities for exciting shopping, children's play areas, as well as an ice rink.
For school-age children can be purchasedtickets for the bus tour of Istanbul. By purchasing a ticket, the tourist gets the opportunity to the whole day to explore the sights of the city, stopping near any objects and shifting her other tour buses.
Another event, which is recommended to use - riding on the ferry on the Bosphorus Strait.
Photo