Suburbs Kemer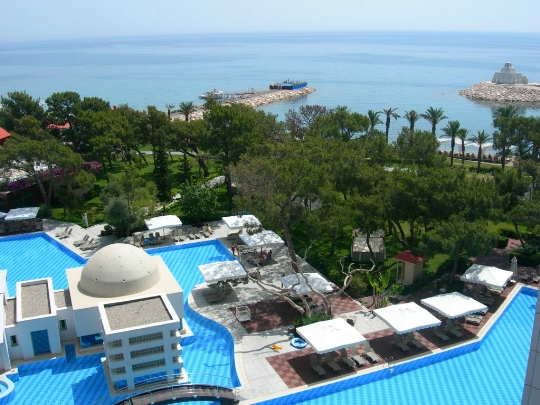 Resort Kemer long chosen Russiantravelers. Beach holidays on the Riviera of the local fans enjoy the sea and sun, and comfortable Kemer hotels offer comfortable rooms and all kinds of entertainment on the manicured green areas. The structure of the resort area and includes the suburbs of Kemer, where you can admire the ancient landmarks remaining from ancient times.
noteworthy
The most popular suburbs of Kemer:
Ancient Beldibi, appears on mapslater than the first century BC. The former village of shepherds turned at the end of the last century in a beach resort with modern hotels. The beaches of the suburb of Kemer, mostly pebble. They stretch along the Aegean Sea seven kilometers, and high mountains close them from the hot winds from the mainland, creating a comfortable microclimate for rest even in the midst of a hot Turkish summer.
Orange and pomegranate groves - businessGoynuk campus card. This suburb of Kemer, famous canyon in the Taurus mountains, where you can enjoy a tour of the local travel agencies. Bizarre rocks and stormy river create a unique relief, and therefore Goynuk very popular among the fans of landscape photography.
Pine trees, palms and oleanders surrounds the village Camyuvain the vicinity of Kemer. The mild climate and unique mountain landscape of the coast and a long swimming season make this resort popular with tourists of all ages.
The fans come Tekirova hiking andexcursions. This suburb of Kemer is located in Olympos National Park. Its main attraction - Mount Tahtali, on top of which the park is the cable car. Not less attractive for walking - Botanical Garden and Reptile Park.
Breath of antiquity
In the vicinity of Kemer there are numerous ancient buildings, so lovers of ancient history will be able to diversify your beach holiday visiting ancient sites.
City Phaselis founded the Rhodian colonists in VIIcentury BC and its ruins can tell a lot about the lives of people during the rule of Byzantium and Rome. Three thousand spectators could hold the ancient theater of Phaselis and aqueduct over the parking lot and now staggering perfection of forms and spectacular performance.
Eternal flame
The main attraction of Olympos - eternalfire on the slope of Mount Chimera. Natural gas out of the earth, lights up in the air and forms a chain of picturesque torches. Legend has it that this is where antique Greek hero Bellerophon defeated the mythical fire-breathing monster Chimera.
Photo