Where to go with children in Kemer?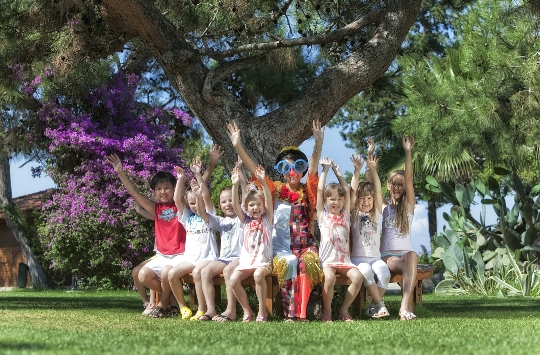 A remarkable Turkish resort of Kemer is considered. There you will find beautiful beaches and first-class service. Of interest of the city are within walking distance to the tourists.
The most famous places in the resort
Arriving in Kemer, you will certainly get toCentral Square. Famous objects there are dancing fountains, a monument to Mustafa Ataturk, and snow-white clock tower. Kemer Arbat - it Dzhadesi Liman, who is considered a paradise for shoppers. Among the boutiques and shops there are many souvenir shops where you can buy exclusive things handmade.
Where to go with children in Kemer in hot weather? Of course, one of the city parks.
It is a wonderful place to Kugulu Park, which is also called the Swan Park. Log into its territory free of charge. There is a small zoo and beautiful fountains with lighting.
Good leisure center is considered the parkOlbia. It is situated on the Mediterranean Sea, and therefore attracts fans of active rest. Inside, there are children's playgrounds, fitness center, restaurants, cafes and a fountain. The park Olbia you will have a great time with the whole family.
Another point of interest Kemer - Lunar Parklight, full of citrus trees. On the shore of the park are clean beach and water park. On the territory there is also a playground for children, a café, mini golf field, and the Dolphinarium.
To see the resort from a height, visit the observation deck. Do you have a view on the villages of Kemer and Camyuva and Kiris. Getting to the site is possible on a mountain road on foot or by car.
What else to see in Kemer
The children are encouraged to visit the Dinopark, whichIt considered the largest in Europe. The exhibits are located on a vast area of ​​about 30 thousand square meters. In total, the park is located 25 reptile specimens. Children are offered rides, entertainment and contests. The Dinopark has souvenir shops and cafes.
With a child of school age can attendthe ancient city of Olympos, which is considered a national park. Children and parents will be interesting to walk on a yacht with a tour of the sunken city. It can be seen through the glass bottom.
To stay a rich and varied,Use excursions. From Kemer you can get to Pamukkale, buying a fascinating tour for one day. There you can take a dip in the famous Cleopatra's pool. Thermal springs of Pamukkale there are 20 thousand years. The water temperature therein is kept at about 35 degrees. From Kemer you can go to Troy, Dalyan, Antalya and other famous cities.
Photo