Education in Turkey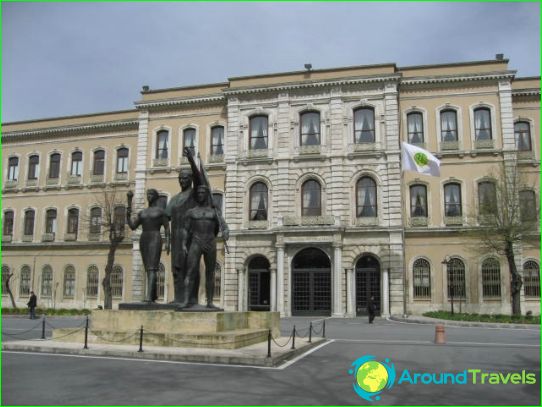 Turkey - is not only a high quality vacation, but also a good place to study abroad. What are the advantages of education in Turkey?
Ability to learn at the free (with a scholarship) and toll offices;
Education in Turkish universities in line with international standards;
Turkish universities allocate foreign students to stay in rooms in student dormitories;
Ability to pass the international probation.
Higher Education in Turkey
To be sure, that after training youget a guaranteed job in the best companies, it is advisable to enroll in one of the prestigious universities in Turkey - Bosphorus University (known teachers work here). Get higher education in Turkey can be in universities, institutes, higher education schools, conservatories, police and military academies (the duration of the school year - mid-September to May).
Even if you can not enter the free department, training in Turkey - expensive (400-700 dollars per year).
Important: The language of instruction in Turkish universities - Turkish. However, some universities offer to be trained in English.
To go to school in Turkey, you need tograduate from high school entrance exams and pass a test in English or Turkish language. In addition, future entrants is required to graduate from the Turkish language course.
The training system in Turkey includes visitslectures, seminars, delivery of coursework and exams. To obtain a bachelor's degree, you need to study at university for 4 years, and a further 2 years to get a master's degree.
Language classes
Learn Turkish language can be in the language centersor a huge educational center Tomer (here you can learn English, German, French, Japanese, and other languages). Tomer Language Centre has at its disposal highly qualified teachers, which are gaining in their group for 7-15 people. According to the developed system of education here in the classroom to actively use a variety of audio-visual media (TV, DVD-player).
At the end of a language course, students issue a certificate to officially recognized qualifications in the knowledge of the Turkish language.
Working while studying
On a student visa, students can work while studying part-time, to issue a preliminary permit to work.
After graduating from a Turkish university, you get an international diploma and will be able to successfully find a job both in Russia and abroad.
Photos schools in Turkey