Alone in Turkey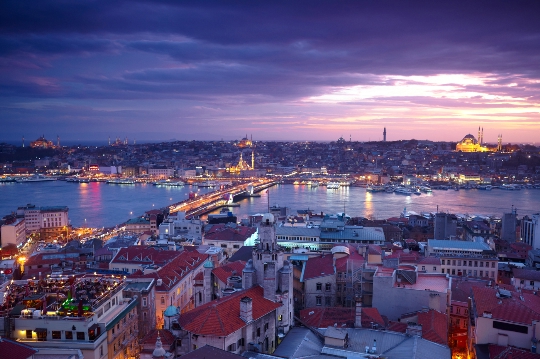 The most popular beach area, bright andcolorful city like bazaars, and the land of ancient civilizations that have left their imprint on the form of the ancient architectural masterpieces - all Turkey. It quickly and easily organize any holiday - cognitive, active, beach, and even skiing, and so on tourist voucher or independently in Turkey, tens of thousands of Russian travelers are sent each year.
entry formalities
If the number is not in the plans of Russian touristsmore than 60-day stay in Turkey, it does not need a visa. The main condition of entry - a valid passport, the validity of which expires in the next four months after the trip.
Air in the direction of Turkish coastestablished perfect. Here and in the resort Antalya charters and regular flights to Istanbul, and the various options for flights to Ankara, Bursa and Erzurum. The last is particularly popular in the winter, when you open the Turkish ski resort Palandaken.
Finance and romances
Local Currency - Turkish Lira, which can beget exchange office or a branch of any bank selling dollars or euros. At the airport and hotels in the most unfavorable exchange rate, but because it is not necessary to hurry up with the exchange of large sums immediately upon arrival.
Any traveler, who wentindependently in Turkey, concerned about the issue with the food prices. The inexpensive cafe Istanbul, Antalya and Bodrum can be full dinner for 15 lira, and a quick bite to eat at all for 5-7 pounds. The restaurant is more expensive meat dish will cost 12-15 lira, lettuce can be bought for 8, and for a bottle of beer will have to pay from 3 to 4 pounds.
Valuable observations
Even if you make an airline flightTurkish Airlines via Istanbul to another country, you can select the docking option, which allows the city to stay in for a night or even a day. In this case, at the expense of the airline can get a room at the hotel for an overnight stay and a free tour of the city.
Public intercity transportation in the countryPresenting comfortable buses and "dolmus" - analogous to the domestic fixed-route taxis. Overcoming long distances easiest on airplanes. Internal rates of local airlines are quite democratic.
Do not forget to pay attention to a note "Taxfree "in the shops and outlet shopping in Turkey. In this case, ask the seller the right to issue a cashier's check, you can be guaranteed to get back the VAT paid on departure from the country.
Photo