Rent a Car in Turkey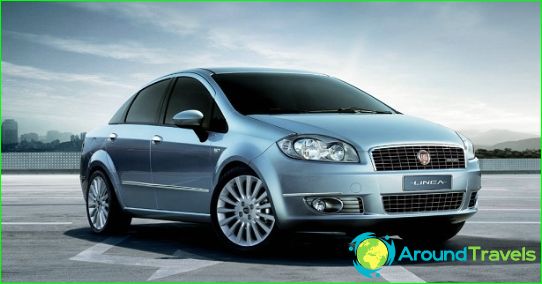 Rent a car in Turkey is easy. There is a representation of the world's known car rental companies. It Hertz, Avis, EuropeCar, Budget, but there are local travel agencies and hotels with small rental.
Car Rental conditions
Valuations in Istanbul and famousseaside resorts start at $ 50 per day, but if you zamahnёtes the prestigious car, you will have to part with $ 1,000. In small companies you can rent a car without insurance, so the cost per day may reach 30 dollars.
The driver must be at least 19 years, however, the lower age limit in the number of companies - 21 years old. middle-class machine can receive only from 24 years, and the highest - 27 years.
To arrange a lease car, you need to collect a package of documents:
International passport;
Driver's license (Russian right international standard approach);
Confirmation of the driving experience more than 1 year;
Bank credit card or cash (500 dollars) to bail.
Credit card needed to blockthe amount of the customer's account, it will be the size of the rental price and still 25-30% of this amount. Unlocking means there will be some time after you return the car. But we want to warn you that the amount may unlock a month.
Therefore, you can go the other way and hireVehicles for medium-sized companies, which require a driver's license and passport, he also remains as a deposit at the time of renting a car. Some firms takes a pledge hundred dollars. And if you rent a car directly at the hotel, the security deposit may not be necessary at all.
Often distributors pour fuel into the tank carprecisely so that it was possible to drive it to the nearest gas station, so it is best to ask them where the servicing. Sometimes the car is given with a full tank, but then the company requires you to have returned to her car is similar - fully seasoned, or seek the amount of gasoline.
But, having studied all these details, you will be able toturn a simple trip to a beach holiday full of adventure. You will find it easier to visit the sights in Istanbul, Antalya, Kemer and other places. There are many magnificent Muslim buildings, but there were the ruins of ancient Greek temples, besides there are an unusually scenic national parks and water parks. In many Turkish cities are open museums and theaters work in the evening. It turns out that rent a car in Turkey will allow you to spend a truly full-fledged cultural holiday and not get tired of tedious walking on foot in the heat.
Photo