Resorts Turkey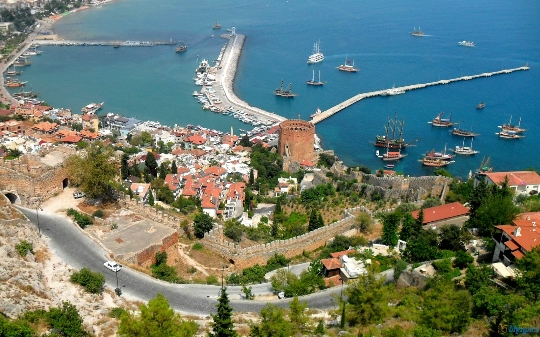 "All-Russian health resort" - it is absolutelyserious determination of Turkey to the modern tourist market. Warm and welcoming, it was the first love for many thousands of happy owners of new passports. Seasoned travelers with no less frequency and the longing glance at Turkish resorts, which are available for the serenity and comfort of all.
The undoubted benefits
For the Russian traveler Turkish resorts are attractive for several reasons:
Not too long flight from Moscow, St. Petersburg and other cities located in the European part of the country.
Nice prices for tours and comfortable hotel, operating on the principle of "all inclusive".
A variety of tours and many attractions of world importance, helping to diversify beach holiday.
The main resorts in Turkey are well-known Russian traveler:
Alanya is just a half hour drive fromAntalya Airport, and its beaches are covered with fine clean sand. In combination with affordable prices, these advantages make Alanya is ideal for families with children.
Noisy Antalya more suitable for young companies and active tourists.
Clean beaches in Belek have been theholders of the Blue Flag, but also at much higher prices vacation at this resort in Turkey than in the previous. These games tend to lovers of golf, horseback riding and other elite treats.
The pebbles on the beaches and active nightlife makeBelek is not very suitable for families with children. But the young people here seeks to actively - the resort has something to do in any weather and time of day.
Divers and sailors prefer to relax in Marmaris. For those and others are created ideal conditions for doing what he likes.
Four seasons
But do not resort beaches united alive Turkey! Those who think the best winter sports holiday and pay only for the name is not used, are ideal Turkish slopes. Local trails only gaining momentum, but not inferior in quality to the famous Austrian or Italian.
Palandoken - Turkey's main ski resort and40 km of its slopes provide the needs of athletes of different levels. novice instructor services here will cost much cheaper than on the slopes of the famous European, and a couple of local "black" trails is able to satisfy the ambitions of even the most advanced ski guru.
Photo