Tax free in Turkey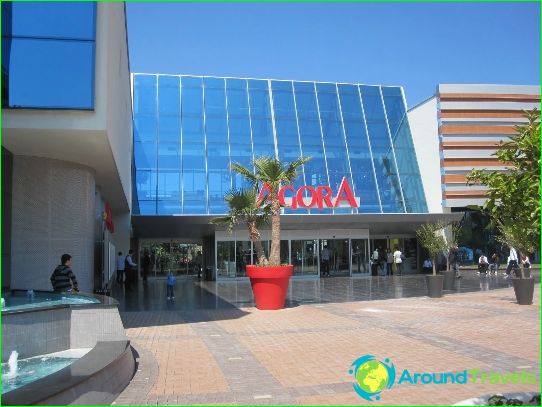 Many tourists tend to fullyenjoy shopping in Turkey. Furthermore, this possibility exists and contributes to saving the possibility of VAT refund, the tax included in the cost of goods. To use this system, it is necessary to know the basic conditions.
Tax free available for customers who have a permanent residence outside of Turkey, but at the same time in Turkey can not be more than six months. The minimum purchase amount must be 100 TRY VAT.
What VAT rates are set in Turkey
18% - accessories, electronics, watches and sunglasses, cosmetics, household goods, porcelain and ceramic products.
8% - textile and clothing items, shoes, handbags, leather goods, carpets, glasses, books and food.
Reimbursement for purchased goods is only possible,if they are exported in the personal luggage of tourists. To use the tax free in Turkey need to fill out a standard form, it is valid for three months from the date of export of new and packaged goods from the country. After completing the form should receive a stamp from customs officers. To form was valid, it must be on the stamp of the Ministry of Finance, the invoice number.
How to use the tax free
In order that you can reclaim the VAT, it is necessarygo through three stages. First you have to make a purchase, the total value should be 118 YTL. At the same time you need to spend shopping in stores with logos Tax free shopping or Global refung. Compulsory employees trade institutions ask for a special check, which must be completed in triplicate and include all relevant data of the seller, the buyer, the list of goods purchased with the set value and the VAT amount. Be prepared for the fact that for registration of the check may require the presentation of a photocopy of a document that certifies your identity.
On departure from Turkey, to be held inthe next three months, are required to present at customs check and goods. As a result, you get a stamp on the check, which will return the VAT subsequently.
Once you pass the customs procedure,you need to apply to the item Cash Refund Office or authorized banks, post offices in order to get the cash. To the funds were transferred to a credit card, a check will need to be sent to Global Refund in Turkey within the next thirty days. You will be able to receive 12.5% ​​(total amount, after all expenses are deducted) from the value of the goods specified in the charge brought the check.
Photo