Tradition Turkey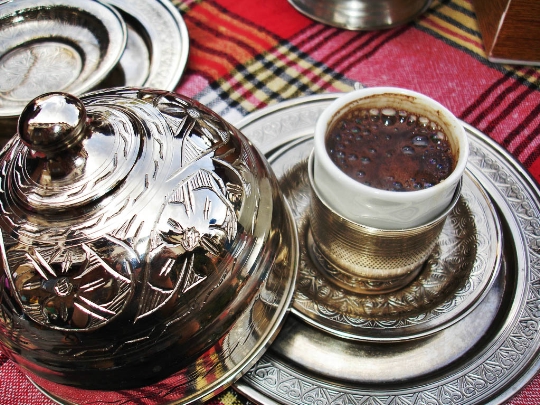 It turned out at the busy intersectioncultures, civilizations, and roads, and Turkey today - one of the most unusual, bright and wonderful states where Russian tourists fly often and willingly. It is not necessary to think that the beaches of Antalya and Kemer disco - this is a typical Turkey, and its inhabitants are a cross between individual animators and sellers of low-grade gold in the local market. Turkish Culture and traditions absorbed echoes of ancient civilizations, and its geographical position brought together the best of cultural heritage, to whom can boast of Europe and Asia.
Islamic tradition
The Turkish state is secular, though,Islamic tradition there are strong and have a particular impact on the population. The Turks are law-abiding and courteous, polite and honest enough. They are very respectful to any representative of the authorities, afraid of the police, but because the crime rate in the country is low, and tourists can count on the protection and patronage of the authorities.
Visiting a mosque, it is important to remember the subjectetiquette in dress and demeanor. Turkish traditions do not allow its residents to photograph without permission, and drink alcohol in the streets. During the holy month of Ramadan must abstain from meals in the open cafe or bistro, in order not to desecrate the religious feelings of believers Turks.
Hurry up slowly
A typical trait of locals -slowness and sluggishness. They may be late for a meeting and it is rather the rule than the exception. Like any Eastern nation, the Turks prefer in every way to delay answer questions, giving the problem the honorable right to disappear on their own.
When planning any transfers or connections during a holiday in Turkey, is to leave a solid margin of time between flights: there may be delays, and buses, and trains.
Useful things
Taking a taxi, make an advance payment of the amount of travel or ask to include the counter. Small tip the driver are welcome, but not required.
On the eastern markets and even in the stores possiblebargain - a tradition in Turkey. Usually prompt the buyer to accept the offer price even disappointing seller. Do not hesitate to propose their own terms, but do it quietly, with dignity, without hurting your opponent.
Turks love to shower compliments interlocutor, especially if the woman in front of them. They should accept kindly and with dignity.
Photo