Youth Turkey hotels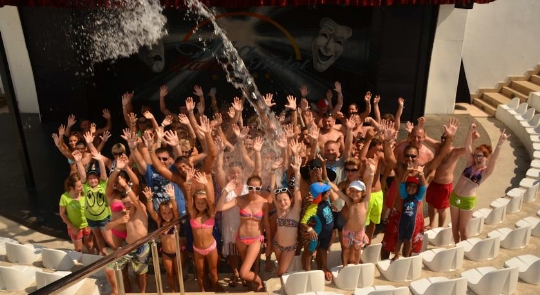 No wonder Turkey is very popular amongRussian tourists, because its resorts can find hotels for every taste and budget. Going on vacation, honeymooners or couples, youth companies are trying to choose the hotel in which the stop is not just the tourists of the same age, but also supporters. Dance the night away at the disco or to arrange a romantic dinner for two on the beach - in youth hotels in Turkey, everything is possible, if thoughtfully, and the right approach to the choice of the hotel.
Choose direction
Especially popular among the tourists to 30 years old are considered two Turkish resort, where bored, day or night, just do not have:
Bodrum is called the most among all the raveConstellation resorts of the Turkish Riviera. Nightclubs, discos, bars and restaurants are adjacent to each other with extraordinary density, and hotels and luxurious hotels are presented for the "golden" youth hostels and easy for those who comes to the room just to take a shower and get some sleep. For young parents who chose Bodrum as a holiday place, in the resort there are no problems with the nurses - in almost every hotel there are children's clubs where the kids looked after by teachers with pedagogical education. Youth Turkey Hotels in Bodrum very popular and windsurfing fans. Weather in the resort is famous for its winds and amateurs go to sea on board Sailing feel particularly comfortable here.
In Marmaris fly people who do not represent theirvacation without dancing. Disco bars and nightclubs of the resort full of people every night, and a day at the beach and pool Hotel animation staff often organize dance competitions. Youth hostels in Marmaris is located in the city and working half-board. The beach of them have to travel for a few minutes, but the room even at the height of the season could afford, and student and young family. Water park "Atlantis" on the beach is popular with kids, and dance floor disco "Turban", going beyond the surf line - in their young and active parents.
Booking hostel
A great way to not spend much money onAccommodation in Turkish resorts - accommodation hostel. This kind of cheap hotels in Turkey, youth is especially in demand from those who only come to the room to sleep. Typically, the hostel offers a bed in a dormitory room, and shower and toilet are located on the floor of the common areas. The advantages of accommodation in hostels refers democratic price, good internet throughout the hotel, breakfast and the possibility of its preparation and the great company of like-minded neighbors.
Photo