Resorts Turkmenistan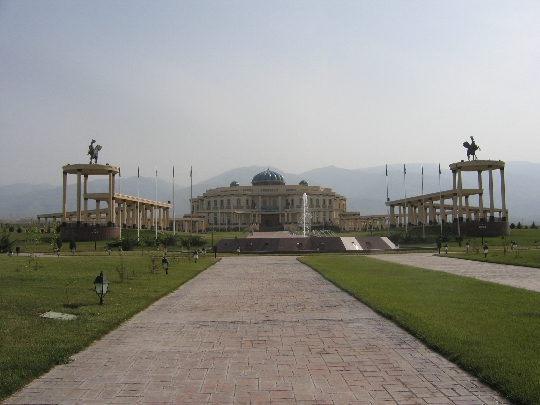 Once the territory of modern TurkmenistanGreat Silk Road, and today here tend to the true worshipers of the Central Asian and exotic culture. Able surprise guest Turkmenistan still boasts fragrant melons and handmade carpets, which has no equal anywhere in the world. This rush to enjoy brand pilaf and see for yourself the beauty of natural resorts Turkmenistan - its reserves and national parks.
However, the achievements of modern architects,praising the president in every way possible, cause no less interesting potential traveler, if only because that this little where else on the planet. Humanity has in recent years is rapidly getting rid of prejudices of the past. In this sense, Ashgabat, Turkmenabat and Turkmenbashi - a kind of unique and extraordinary oasis glorification of one person by millions in the world today.
Reserves for the curious
In the truest sense of the word resort in Turkmenistan does not exist, but its natural reserves are constantly under scrutiny curious tourists:
The region stretches Kopetdag AshgabatReserve, which was established to study various ecosystems typical of Turkmenistan. On its territory you can find valleys and mountain ranges, canyons and wild rivers. Dry air and hot winds from the deserts of Iran does not become a hindrance for a comfortable living on the territory of the national park of rare species of plants and animals. If you're lucky, in the camera lens on this natural resort of Turkmen are often caught leopards and hyenas, leopards and mountain sheep, and a thousand species of native vegetation destroys the stereotype of how should look like a desert in the heart of Central Asia.
Repetek reserve at the end of the 70sthe last century has received the status of biosphere. Its territory is particularly guarded as demonstrate a balanced interaction of nature and man. Repetek National Park - the champion on many biological, climatic and geographical indicators. In the USSR it was the hottest place, and the air temperature even in the shade here often passes for 50. The Red Book contains seven entries on the flora of the reserve, 13 - of the local birds and three - of Turkmenistan mammals.
Photo