The trip to Turkmenistan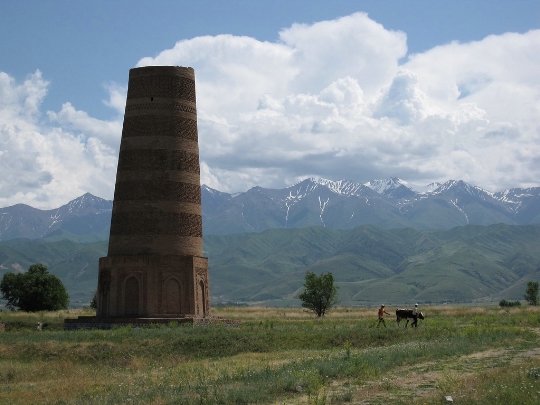 Bright sun and beautiful sea, but in modernconditions of ancient exotic - that's what the trip to Turkmenistan. Going to the country by plane, you can watch a truly fabulous picture: parched plains give way to the foothills of the emerald, and the orange dunes of the Karakum desert suddenly turn into the blue waters of the Caspian Sea.
Public transport
In Ashgabat, you can move around usingbuses, trolley buses and taxis. Buses are represented by two types: has long been obsolete and modern, Honday company. The routes cover the entire city. The fare is low. Payment is made at the entrance: the money you need to put the driver in a special box. Trolley buses only old. The price of travel is different from the trip by bus.
On the streets you can see the signature yellow taxis, and private traders to take advantage of the services. The cost of travel at all identical.
If your travel plans are many, we canbuy travel. The disadvantage is that travel is designed for the whole month. You can purchase it from distributors or at kiosks located at the terminus of routes.
airlift
The main carrier of the country - Turkmenairline. This company is considered to be the safest of all the Asian carriers. Every day, the airline services on domestic routes are more than two thousand people. International flights throughout the year makes almost half a million passengers.
Regular flights connect with many Ashgabatthe largest cities of the world, particularly with Moscow, London, Frankfurt, Birmingham, Bangkok, Delhi, Abu Dhabi, Amritsar, Beijing, Istanbul, Minsk, Almaty, Tashkent, St. Petersburg.
Railway transport
"Railways of Turkmenistan" arethe sole owner of the railway network in the country. The total length of railway lines - a little more than 2,500 kilometers. Electrified tracks are missing. Mainly used in the country single-track road. But in line Chardzhev - Ashgabat - Turkmennbashi there are segments where the two paths are used.
Water transport
Maritime transport - one of the important parts of the overalltransport system, because communication with the Transcaucasian republics, the North Caucasus and the Volga region is carried out by sea - through the Caspian Sea water. Total in Turkmenistan three seaports: Bekdash, Krasnovodsk and Aladzha.
general information
Since almost the entire territory of the country -desert, so transport services to most of the organized not too good. The total length of highways is only 24 thousand kilometers. And almost all of them have a hard asphalt surface. On the streets of the capital, almost half of all moving cars - taxi. Stop the machine can be the classic way: "voting" by hand.
Photo