Airport Abu Dhabi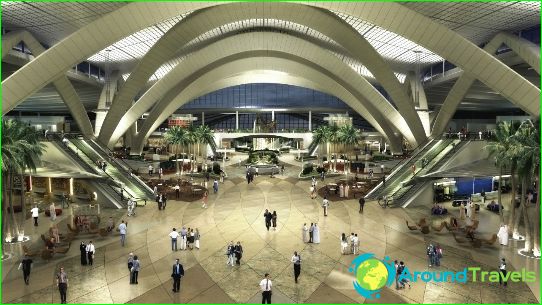 Airport in Abu Dhabi is an international andIt connects more than 80 cities from 49 countries. The airport is located between the cities of Abu Dhabi and Dubai. Last year was the second time received the title of the best airport in the Middle East.
History
Abu Dhabi Airport was built in 1982, withthis time he was considered one of the fastest growing airports in the world. By the end of 2011 it had served more than 10 million. Passengers and this value is not in place.
To date, the airport in Abu Dhabi has 3terminal, in addition to the process of construction of the fourth, which is projected to be able to serve about 20 million. passengers per year. The first two terminals serve 32 airlines, and Terminal 3 was built exclusively for Etihad Airways.
services
Airport is ready to offer passengers waitingyour flight, a wide variety of services. In the first place, right on the territory of the terminal is a hotel, where the passenger will be able to relax. In addition, you can go shopping Duty-free, have a snack or a square meal in cafes and restaurants. Also in the terminals are specially designated areas for smoking.
If necessary, seek medical attention.
In addition, visitors can visit the fitness center or golf club, as well as take advantage of relaxing spa.
For business class passengers
Like any major airport, the airport in Abu Dhabia waiting room for passengers of business class - it's room, Superior. Upon arrival, the airport staff will meet the passenger and will serve on the highest level.
How to get to the city?
Connections with the city has several options. Firstly - a taxi is probably the most expensive and fastest way to reach the city. The fare will be about $ 16.
In addition, tourists can always use public transportation. The bus goes to the city every 30-45 minutes. The fare is slightly less than a dollar.
It is worth adding that the company had flown on a plane Etihad Airways have free access to the city on the shuttle bus. bus departure time schedule set.
Photos of Abu Dhabi Airport