Areas of Abu Dhabi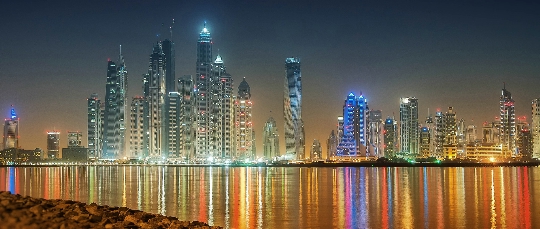 Areas of Abu Dhabi attracts many travelers with its interesting sites to visit.
Names and descriptions areas
Corniche (the area is suitable for a relaxing break): Guests can walk down the street (there are special lanes for cycling), where they will meet the eating establishments and playgrounds; spend time on the beach (resting under "supervision" of rescuers, the most well-maintained is the area of ​​the hotel Emirates Palace - then opened as enclosed charge, and the beach for everyone) and in the Formal Park (equipped with fields for cricket, pergolas and maze).
Yas Island: attractive to tourists sandy beach (entrance fee; women on Saturdays input costs half the price), a theme park "Ferrari World" (please 20 attractions, in particular, "Formula Rossa", reach speeds of 240 km / h; and even then open car Ferrari school, where you can feel like a racer, having training on the simulator), race track "Yas Marina" (on the tour guests will tell about the peculiarities of the competition and how the track is maintained in working order, for an additional fee, you can ride on a racing car) , a water park "Yas Water World" (equipped with 43 attractions, among which stands out "Dawwana" tornado effect).
Attractions Abu Dhabi
On a tour of Abu Dhabi, it is advisablego with the tourist map - travelers will be able to explore Zayed Mosque (has 4 107-meter minaret, then be able to see the biggest in the chandelier world, a height of 15 m, and the carpet, which weighs 47 tons) and the palace of Al Husn (in the interiors there are items, which age more than 100 years; its territory is Cultural Foundation with a research center and library, will be able to visit the annually held festival of cinema and March book fair), visit the "Heritage Village" (here is to take pictures of Arab homes of past centuries and pottery workshops, blacksmiths, glassblowers, immediately guests will demonstrate the process of forging the eastern dagger and manufacturing pitcher; and on Friday the guests are entertained by local musicians) and go to the "eastern mangroves Lagoon" national park (on the mangroves leisure offer travel by kayak, watching for pink flamingos and black herons).
Where to stay tourists
Who wishes to live in the heart of Abu Dhabi can stay in a respectable hotel "Le Meridien Abu Dhabi" (Line 1), has an exotic garden, a private beach and spa-center.
Travelers are advised to take a closer look isfor "Abu Dhabi Plaza" -in this case, they will be able to optimize their spending on accommodation, settled on the center of Abu Dhabi, close to the beach.
Tourists who want to stay on Yas Island, can look to the most untwisted "Yas Viceroy" (thousands of LEDs are placed on the roof) or the most democratic at the price of "Centro".
Photos districts of Abu Dhabi