Dubai Airport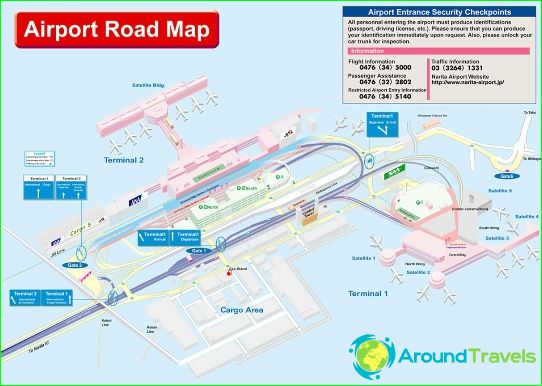 A well-known fact that the airport in Dubaiconsidered the airport, which is growing faster than the rest of the airports in terms of international passenger traffic service today. In addition, he is an incredibly busiest passenger and freight transportation. It provided more than two hundred twenty migratory directorates six continents. Among other things, here are served by one hundred and thirty flights of airlines.
This airport has three terminals, includingthird terminal Emirates, which opened in autumn 2008. Continue to increase performance capacity of the terminal and now they make sixty million people per year. In the near future this figure will increase to seventy-five million due to the fact that there will be serviced by Airbus A380.
This airport is considered asbase for the aircraft, owned by Emirates. Departure and arrival flights are just the third terminal, and those flights that are not served, can fly and fly off the first terminal. The third terminal is located near the center of the city (district Garhoud) and, accordingly, here leads several public transport routes. However, in the rush-hour traffic jams are possible on local roads due to busy traffic. You can also order a taxi to get to the airport from the city or vice versa. Moreover, there operates its own airport and a taxi near the arrival area is its parking lot. Not far from the third terminal has three metro station. It is also capable of providing comfort to the center. Thanks to a well-branched net of routes of public transport, you will get the perfect opportunity to plan the best route. Inside the terminal there are many clear indicators that allow perfectly navigate the terminals. When you are transferring and changing the flight, you can navigate through the terminals without any problems. For convenience, such transitions are present here and operate ultra-modern escalators and moving walkways.
Passengers speak positively about the airport of Dubai (about each of its terminal). In addition, the airport is constantly evolving and upgraded.

Photos Dubai Airport