Areas of Dubai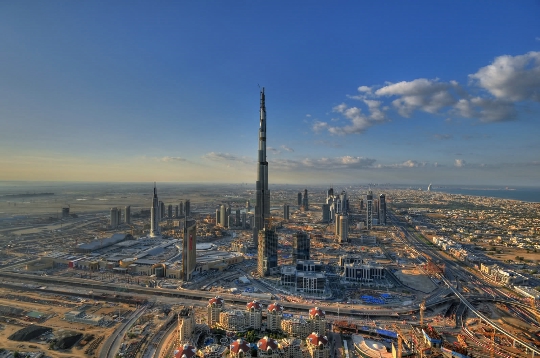 Areas of Dubai can be viewed on the map - everyI have known something interesting and has its own "highlight". Dubai's Downtown are, Jumeirah, Umm Suqeim, Bur Dubai, Al Sufuh, Dubai Marina, Deira, Oud Mesa, Satwa, Khor Dubai, Al Barsha.
Description of the main areas and attractions
Dubai Marina is particularly noteworthy promenade The Walk with its restaurants, shops and spas, in addition, the area is famous for its artificial lagoon and the yacht club.
Bur Dubai: tourists should visit the Heritage Village (in the ethnographic village recreates the atmosphere of the past, open souvenir shops and a museum with archaeological finds, and in the evening you can admire the ancient dance "Aiello"), Sheikh House Saida (the exhibits are here presented in 30 rooms; so, attention deserves a numismatic room with ancient coins), Dubai Museum (you can see on the metal and pottery, archaeological finds, fishing dhows, a collection of weapons and musical instruments).
Jumeirah: interest to travelers are beaches, Jumeirah Beach Park (equipped with volleyball and picnic grounds, bars, an amphitheater, which arranged performances and concerts), Safa oasis (there are rides and playgrounds), a water park Wild Wadi Water Park (please visitors of light and music waterfall, wave pool, slides, "Master Blaster", "Tantrum Alley" and others), a small zoo (then home to rare animals), yacht club (weekends are held regattas dhow boats from May to September), the Jumeirah mosque (it should be seen in the glow of night light, and for the non-Muslims there are guided tours 2 times a week).
Downtown Dubai: to see the sights, it makes sense to go on a tour The Boulevard Bus Tour - passing on the bus, you can get off at any of the 11 stops, and see the Dubai Mall, Burj Khalifa (800-meter high building has 9 hotels and fountain system; there should stand on the observation deck located on the 124th floor, and photos of the skyscraper demonstrate its impressive dimensions) and so on.
Oud Mesa: the area will delight guests "Wafi City" complex with lots of shops and a water park "Wonderland" (wanting to be able to experience downhill with steep turns).
Where to stay tourists
If the tourists are interested in the prestigious Jumeirah beach area, and there they will find the best Dubai hotels, including 7-zvedochny "Burj Al Arab".
It is an attractive destination for tourists can be a Downtown area, because there were concentrated the main attractions.
Tourists who prefer to live in the countrytemporary stay in comfortable hotels and inexpensive, it is recommended to look at the area of ​​Al Barsha (quiet area - good for families).
Photos Dubai area