Prices in Dubai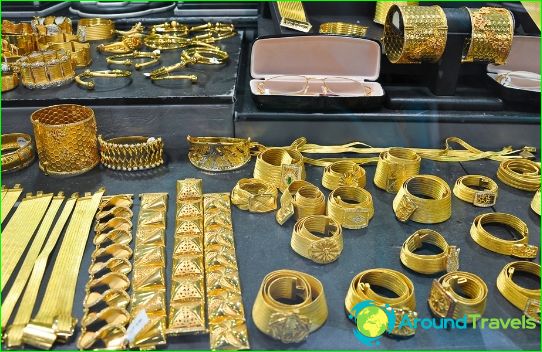 The largest city in the UAE is considered to be Dubai. It is the center of the emirate of the same name, which occupies the coast of the Persian Gulf. Dubai is growing rapidly. Today it is one of the most beautiful cities in the world.
Prices in Dubai on holiday quite attractive. During the summer season, some hotels cut prices almost in 2 times. In addition to low prices for accommodation, tourists get breakfast or lunch for free, as a gift. Additional free services depend on the particular hotel. Many of them offer bonus nights, transfers and other gift services.
In the summer in Dubai is particularly advantageous for a vacation with children. For young travelers holiday organizers come up with a lot of surprises, bonuses and free entertainment.
What attracts Dubai
A trip to the United Arab Emirates - is a great opportunityto join the culture of the eastern countries. Dubai occupies the land that had once been reclaimed from the sands. Several centuries ago on the site of the city was a desert. Its territory at different times was under the influence of various empires. The modern city began to develop here in the early 19th century. Dubai has experienced a lot of testing, but gradually was developed as a trading port.
Excursions in Dubai
Activities at this resort can be ArabicFantastic luxury. In Dubai, you can visit the best restaurants and shops in the world. Rest can get very expensive, but it ensures you an unforgettable experience. Tourists with average incomes are guided tours available on the UAE.
Choose a cheap tour to Dubai is easy ifplan may stay no more than 4 *. These hotels offer tourists comfortable rooms with all amenities. Prices in Dubai on trips are also available. During your stay you can visit the attractions, shopping centers, beauty salons, entertainment centers, water parks and beaches.
Tours in Dubai today is very relevant. The UAE has a tranquil setting, so the Russians provided safe holiday. Excursions usually are paid in dirhams. Cost Overview day city tour is 120 dirhams. View historical places of Sharjah and Dubai, you can for 110 AED. Among the popular tourist safari day, which costs AED 300.
transport network
Dubai differs well developed transportsystem. for travel in the city of low prices. Some of the routes are free. You do not have to pay a transfer from the hotel to the shopping mall or the beach. Hotel services and facilities in Dubai taxi service around the clock. Since 2009 the city operates underground. Travel to Dubai Metro is about 4 AED.
Photo