Dubai Suburbs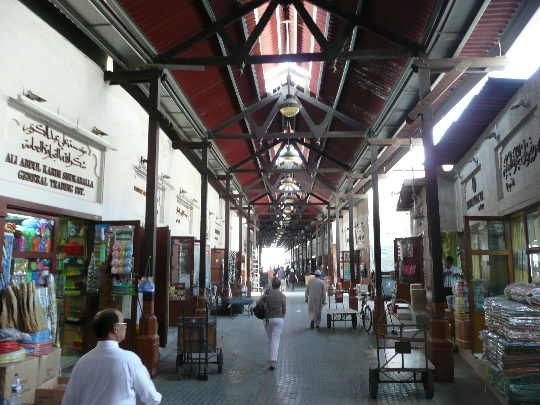 Major economic and tourist centerThe Middle East, Dubai is increasingly drawn to the attention of the Russian traveler. It offers excellent opportunities for beach holidays, exciting excursions, profitable and diverse shopping and active tourism. In the suburbs of Dubai focused dozens of hotels and restaurants, yacht clubs and shopping centers, oriental markets and sports complexes. Feel colorful oriental flavor of the United Arab Emirates is very easy - just buy a tour or go to Dubai alone.
In the world of gold
East has long been famous jewelery,who with great love and imagination prepared skilled craftsmen. In the suburbs of Dubai operates a huge market where you can buy gold and silver products of any size, design and price. Gold Souk and Gold Souk - the main attraction of Deira, which separates the city from the Dubai Creek channel.
The small port of Deira - a place of the beginningmany cruise trips made by the UAE guests. You can set sail on a traditional oriental light boats called dhows. They appeared before the onset of a new era and served traders to transport goods in the Persian Gulf and the Red Sea. Long and slim profile dhows and sharp triangular sails - the card of the suburbs of Dubai.
In the south, Deira is an international airport,where comes the bulk of tourists who decide to spend their vacation on the beaches of the UAE. Each year, the largest in the Middle East and Africa hub takes up to 80 million passengers.
Sailboats and skyscrapers
This is how you can describe the image, DatingGuests of the suburbs of Dubai. Here is one of the most luxurious marinas of this class of ships, and therefore the area of ​​Dubai Marina is very popular among fans out to sea under sail.
Dubai Marina continues to be built on the banksartificial bay to the west of the city center. Right now it offers tram and metro, with which you can get to this suburb. The Dubai Marina opened a huge shopping mall Marina Mall, and high-rise buildings form a unique urban landscape erected here.
Yacht in the suburbs of Dubai will soon undergo renovation. Its creators claim that it is the greatest of all that has ever existed in both hemispheres.
Photo