Zoo in Dubai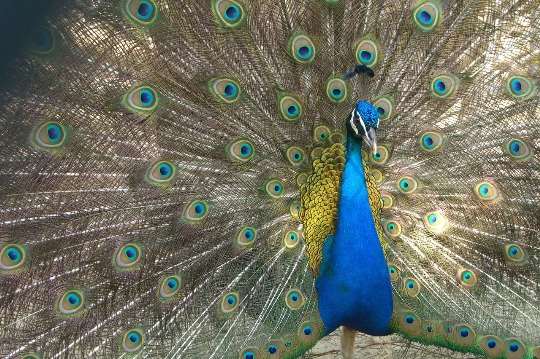 In the city, amazes tourists with its modernachievements, there is a place for the classic family entertainment, which has always regarded zoos. Dubai has its own, and its latest global reconstruction was carried out in 1971.
Today, this magnificent park - the largest not only in the UAE but in the entire Arabian Peninsula, and in his collection - rare and endangered species of animals and birds.
Dubai Zoo
Mention only the names of the Dubai Zoo leadsto the delight of local children, because to spend a weekend surrounded by smaller brothers nice kid in every corner of the Earth. It collected about a thousand animals representing more than a hundred species.
Pride and Achievements
The most interesting animals in the zoo Dubairepresent the world Socotra archipelago. These islands in the ocean a few dozen kilometers from the Arabian Peninsula is famous for its unique plant and animal diversity, and many kinds of living on the island are found nowhere else on the planet.
Popular among zoo visitors in Dubai and Foxeshyenas, Asiatic lions and jaguars, Siberian tigers and Arabian wolves. More than four hundred reptiles exhibit diverse world of snakes and lizards, and bird kingdom there are the owls and golden eagles, parrots and cormorants.
The Dubai Zoo enclosures reside slendergiraffes and hippos clumsy, sociable and unsociable chimp crocodiles. Many cages are not too suitable for a comfortable existence, and therefore the reconstruction of the zoo - in the nearest future administration.
How to get there?
The exact address of the zoo in Dubai - Jumeirah 1,Dubai, and can serve as a guide of the same name shopping center. The nearest metro station - "Dubai Mall", by which it is best to take a taxi - the distance is small, but given the heat, the walk may not be too comfortable.
Helpful information
Hours in Dubai zoo are slightly different in winter and summer:
From November 1 to February 28 and is open from 10.00 to 17.30.
From March 1 to October 31 - from 10.00 to 18.00.
Every Tuesday, a day off in the park.
Ticket price - two dirhams, regardless of age and social status. Benefits are only children under 2 years of age and disabled persons, for which a free entrance to the zoo.
Photos of animals can be done smoothly, but the other rules of behavior are kindly requested to observe strictly:
The park is strictly forbidden to feed the animals.
Children under 15 years must come to Dubai Zoo is only accompanied by an adult.
When visiting the park should be observed for the usual Islamic state dress code.
Do not touch the plants.
Failure to comply is punishable by fines of purity.
Zoo Telephone +971 4 34 40462.
Zoo Pictures Dubai