Where to go with children in Sharjah?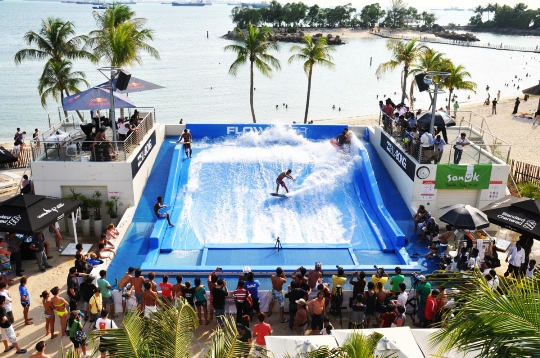 Tourists find Sharjah very attractive holiday destination. Come here shopping fans and beach holidays.
Best Children's Entertainment
The most appropriate place forfamily leisure is considered the largest zoo «Arabian Wildlife Center». It is located on a beautiful and well-maintained. They inhabit a variety of animals:. Cheetahs, wolves, tigers, snakes, scorpions, etc. The zoo has a special area for walking, where you can get acquainted with some animals. Another famous resting place for children and parents - an amusement park «Al Qasba». There are singing fountains, a Ferris wheel and all kinds of attractions.
The whole family can visit the entertainingAquarium, which has an unusual decor. In this place there are huge pools with tunnels. Visitors can observe the life of underwater creatures, passing through tunnels. In the aquarium, huge collection of fish and sea creatures.
To get incredible pleasure fromrides, go to the amusement park Al-Jazeera. A variety of attractions is just incredible! In this park there is a park and a beautiful place for a relaxing holiday. Sharjah operates shooting club, where you can get shooting lessons from different types of weapons, as well as golf.
Famous Places of the emirate
Where to go with children in Sharjah, seeResort sights? See the historic sites, you can at every step. The oldest district is considered Meredzha. In the central part of the old buildings have been restored.
On the territory of the emirate continuously conductedexcavations. It is a concentrated unique structures. Tourists are invited Archaeological Museum, where you can see rare archaeological finds. Some artifacts are older than five thousand years. To see the old maps, documents, and can be famous paintings at the Art Museum. It is a cultural center of the emirate, so there is carried out a variety of activities dedicated to art.
Very interesting place in Sharjah - Maritime Museum. It offers visitors expositions dedicated to the underwater world. Fort Museum with relics of the past years have in Ajman. Resting in Sharjah, visit interesting exhibitions with corals.
Exciting Activities can be organized by using a guided tour by boat or yacht. Boat trip allows you to see the beautiful scenery.
Photo