UAE Properties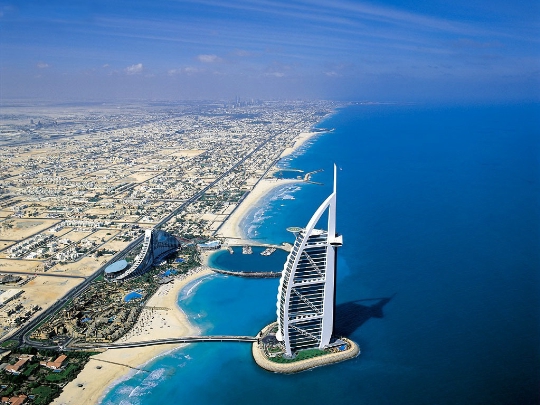 Holidays in the UAE yetafford little Russian tourists, but every year their number will undoubtedly increase. Tourists will surely take into account national peculiarities of the UAE to the time spent here, it has left only positive emotions and vivid memories.
According to Sharia law
This sovereign Islamic state,really everything - from dignitaries to ordinary citizens - live under Sharia law. And tourists should also be in one way or another to obey them. The democratization of public life is slow, Islamic law is still firmly holds its position. The way of life in the UAE has a number of features characteristic of the entire Middle East.
From visitors expect respect forlocal laws and residents. Prohibited any inquiries about the fair half of the population of this country, it is possible to talk about politics and economics, sport and culture, but you can not ask about the wives, daughters, and other relatives.
Behavior rules
Footwear remains beyond the threshold of the house owner, if he is not offered to leave her. Do not touch food with your left hand, treating local resident, not to offer him a dish of pork and drinks containing alcohol.
Respect the feelings of believers, not to take photographs inmosques, try to follow the rules of behavior during Ramadan, especially in public places. In order to attract new tourists to the UAE host removes restrictions on site, but in the city or during a sightseeing trip is still important to remember the rules.
Eastern taboos
There are things that in no case can not be done in the United Arab Emirates, in order not to have problems with the law. The prohibition applies to:
importation of pornographic materials and drugs;
photographs of important military and economic objects;
photographing Muslim women and men without their consent;
topless sunbathing at the beach (in public places);
driving under the influence.
Among the penalties that can be applied to the tourist - large fines, arrest and imprisonment.
tourist Wardrobe
Going on vacation in the United Arab Emirates, each tourist mustcarefully collect your wardrobe. The country is very hard-line approach to clothing local citizens. Visiting guests, of course, are in a special position, but also to attract attention and indignant views are not worth it. Special orders should pick up women, especially for the exit to the city or a trip on a tour.
Photo