UAE Drinks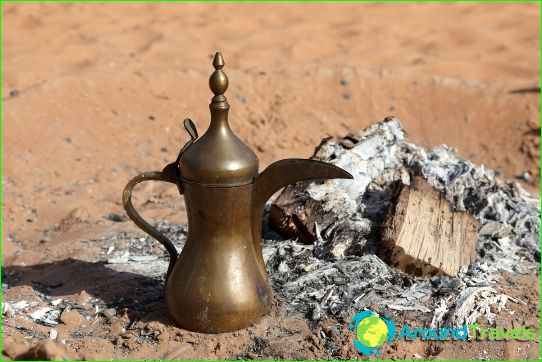 It is believed that in the United Arab EmiratesIt is everything it can be pododobrat epithet "the best", and therefore spend their holiday in the eastern tale seek more and more tourists from all over the world. Try UAE exotic drinks, climb the tallest building in the world and spend a few days at a luxury hotel, while enjoying a high quality service - a minimum program for a stay in a country where every whim guest performed implicitly.
UAE Alcohol
Restrictions may only relate to alcoholbeverages. In a country where the vast majority of residents - devout Muslims, habits, to put it mildly negative. Customs regulations require restrictions on imports, which are different in the different emirates. In Dubai you can take with 4 liters of any alcoholic drinks or 24 cans of beer, Sharjah is forbidden to carry more than two liters of alcohol, but you can add to this amount of beer packaging. In Fujairah, Abu Dhabi and allowed to leave for any drinks four liters, if the passenger is not a Muslim.
These restrictions should not only take intoattention, but also to take advantage of the allowed volume, if no alcohol leave can not be regarded as complete. The fact that alcohol UAE is not so easy to buy: in the country there is a very small number of specialized stores, which also can ask special permission to purchase from the internal affairs bodies. Prices in this case are quite democratic, and a good bottle of wine in France and Chile will cost $ 5-7, gin - at $ 10, and 24 on the 0.33 liter bottles of beer, bought the package will cost around $ 30 (as of 2014) .
UAE national drink
The main and most revered drink in the Emiratescertainly is coffee. Its per capita consumption here - perhaps the biggest in the world. The ritual of making coffee in Arabic may seem strange to most Europeans, because during the process is exposed to three times the drink boiled. Yet it is this recipe - the most favorite among the local inhabitants. Prepare UAE national drink in several stages:
Fill the hot charcoal special copper base.
They placed copper coffee pots "Dala".
Roast and ground coffee is filled with water and brought to a boil in the pot first.
Then it is poured into the second vessel and recycled back to the first.
The procedure is repeated three times.
Alcoholic beverages UAE
The UAE is strictly forbidden to drink alcoholin all public areas, except for restaurants in hotels. This prohibition is important to observe in order not to offend the feelings of Muslims and not get into trouble as a considerable fine after being detained by police. All alcoholic beverages UAE purchased outside the hotel, will have to keep in opaque packages and demonstrate to others, even by accident.
Photo