Prices in the UAE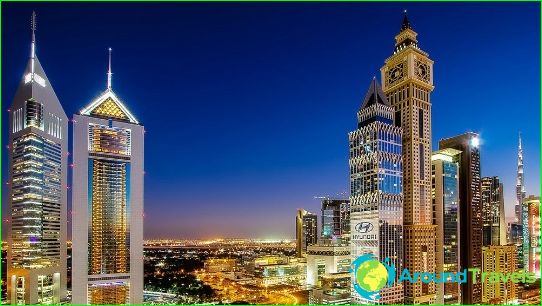 By world standards, the prices in the UAE are at an average level, but still they are higher than in other Middle Eastern countries.
Shopping and souvenirs
For shopping in the UAE is to go to Sharjah, Dubai and Abu Dhabi. At your service - large shopping centers, shopping streets, markets.
Be sure to visit this festival asDubai Shopping Festival (late January to late February). During this period, you will not only be able to purchase desired stuff with 60-70% discount, but also fun - to see the shows and attend the folklore evenings, and for children there are organized various activities (contests, tricks, games).
What to bring from the United Arab Emirates?
Arab Turk, made of precious stones andmetals (gold, silver, platinum, diamonds, pearls, diamonds), figurines and statuettes of camels, incense, perfumes, oil-based, antique weapons, hookah, electronics, carpets, jewelry boxes;
clothes of famous brands, coats;
coffee, oriental sweets (nougat, Turkish Delight, dates, baklava, halva, nuts, sherbet), spices.
In the UAE, you can buy figurines and statuettes of camels - $ 3-30, a small bottle of perfume, oil-based - from $ 12, a hookah - from $ 30 bottles of colored sand - 8-15 $, dates - from 3 $ / 500 grams.
Excursions and Entertainment
On tours of Abu Dhabi you'll see a lot ofparks and gardens, which are harmoniously with ultramodern skyscrapers, lighting fountains, beautiful palace of Sheikh. This tour includes visits to the big stadium Middle East and Petroleum Exhibition. The tour costs about $ 50.
If you go on a jeep safari, you will be able toride through the dunes, to stay in a Bedouin camp, which will offer you an Arab dinner and watch the belly dancing. For such a game, you will pay about $ 55.
And you can go for a walk in the evening Dubai on a ship - you will see a night Dubai, traveling to the Gulf. The approximate cost of the boat ride - $ 150.
you can go on a night hunt If desired,crabs, during which you will be taken by boat to the islands, close to the Um Al Kuwait. After a successful hunt, caught crabs from you, cook for you a delicious dinner. Hunting for crabs will cost you $ 50.
Transport
You can move around the city by bus orMetro. Payment of public transport should be made by a reusable plastic cards (their balance can be constantly updated). To pay for one trip you need to purchase a single card red (it costs $ 0.6-1.9). Reusable silver card you can purchase for $ 5 (on the card account is credited $ 3.7). If you are going to pay for travel silver card, then 1 trip will cost you $ 0.6-1.6.
As for travel on international coaches, then, for example, for travel from Dubai to Sharjah, you will pay $ 1.9 and from Dubai to Abu Dhabi - $ 5.4.
If you are used to relax the budget, then on vacation in the UAE your minimum cost is $ 50 for 1 person.
Photo