Rent a Car in United Arab Emirates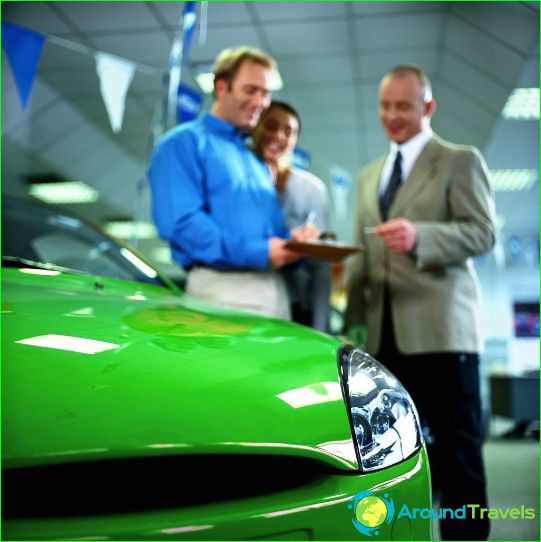 Car hire in United Arab Emirates
Rent a car in the UAE - a very popular service. The roads in this country simply wonderful, cheap petrol, but many rental companies will help you choose the car, fully meets your needs.
Rent a car you can immediately on arrival at the airport and later in the office, to provide such services. Sometimes you can rent a car, without leaving your hotel.
The choice of rental cars is simply amazing. Here you can see the brand of almost all well-known manufacturers from cheap Nissan Tiida, which rent will cost 3500 rubles a week, to the magnificent Ferrari Italia and Lamborghini Gallardo.
Required documents
To take the car in rent requiredinternational law. Customary rights to duplicate in English first and last name is not taken, passport and credit card. The latter requires a commitment, as the country decided to block map guarantee sum in case of emergencies.
The rental price includes:
standard insurance, such as operating in Russia Hull;
fully fueled tank.
When a contract for renting a car youit will be necessary to sign a diagram, which shows all the data in this damage, and the amount of petrol in the tank. Be more careful and make sure that all the defects were identified.
To rent a car, the driver must21 years of age. For rental cars more expensive class (since G), it is necessary that at this point, the driver 25 has been full. Driving experience at least a year.
Insurance
Rent a car in the UAE is practically impossible without processing the insurance. In the country there are two options of insurance: CDW and PAI.
Choosing the CDW option, in case of an accident, you are freed from the payment of compensation to the injured party. PAI - is a personal version of the insurance.
Bids are always prescribed by individual insurancelines, but always included in the rental cost. Unsubscribe You have no right. The major car rental companies car without buying the full version of the insurance you just will not give.
Private firms are the subject more loyal, so you can simply pay a small fee and get the CDW insurance category
rates
Here, the following pattern can be traced: The longer the rental car, the cheaper the service. Private companies offer many different discounts. For example, if the car is far from being new - discount, take the car for more than a week - again discount. When renting a car for a month, the discount can reach 50%.
Photo
Car hire in United Arab Emirates