UAE Resorts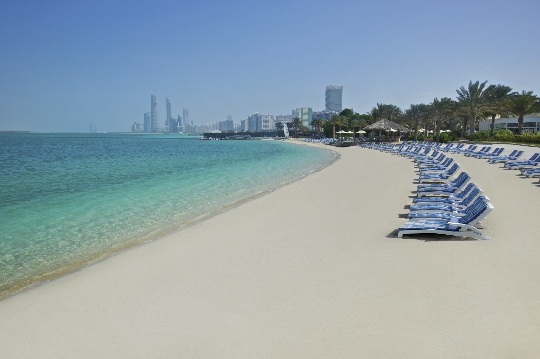 United Arab Emirates like magicTale attract fans of all "very, very." The beaches are clean, water - warm and clear, entertainment invented for every taste, and going on shopping here first buy a suitcase to make it, where to put the purchase. The best resorts in the UAE familiar to Russian travelers, because it is here that you can feel the breath of the present eastern luxury.
Always on top
Choosing UAE resort, tourists usually orientedon price, distance from the airport and the possibility of additional, besides the beach, entertainment. In the Emirates, there are hotels to the most different tastes, and the relative proximity of the cities from each other makes it easy to move between them with educational and sightseeing purposes:
Dubai - United Arab Emirates undoubted leader stamp resorts. The business center of the Middle East could become and resort center and it is here that the main focus of the country the number of hotels and entertainment. In Dubai, you can find a quite low cost accommodation options, so do not think that is a very expensive vacation. At the same cleanliness and service are at the level, and a free shuttle to the beach allows to reach the sea quickly and comfortably.
Abu Dhabi, called the city park, so there are many green spaces. Lush vegetation helps to soften the hot breath of the desert and the climate at this resort UAE milder than in other places.
Just a half hour drive from the Dubai International AirportResort is located Adzhaman. The smallest emirate by area offers a quiet retreat on the shores of the Persian Gulf in the small cozy and inexpensive hotels. Main local oddity - camel racing, where you can win with the local sheikhs.
Sharjah even awarded the title of cultural capitalUAE, because it is especially protective of the country's cultural heritage and honor local traditions. The resort UAE reign most strict morals, and therefore does not meet the bustling nightlife and alcohol in the open market.
At the foot of the Hajar
The youngest part of the emirate in the United Arab Emirates - Fujairah. This rush to the fans of natural beauty rest, because at this resort the UAE are not many skyscrapers, but the natural landscapes are very different and in large quantities. Spread on the coast of the Indian Ocean, the emirate now offers privacy to its uncrowded and clean beaches. By the way, the wealthy locals prefer to relax is in Fujairah, where the valley gradually down to the sea from the foot of the Hajar mountain range.
Photo