Holidays in the UAE in February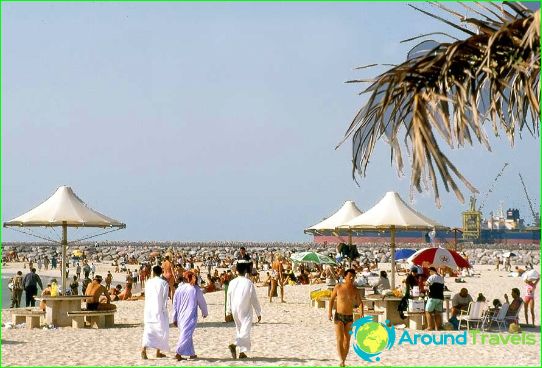 Each person must have at least once in a lifetime dreamto participate in the Eastern tale. Go on vacation in the United Arab Emirates, and your dreams will turn into reality. During a holiday in this country to get bored you obviously do not have. After all, the United Arab Emirates are staggering abundance of museums, art galleries and exhibitions.
East in February
Holidays in the UAE in February - it is a different culture anda nation living in harmony, bright sunshine all year round, clean sea, crystal lakes, red sand, sea dunes, mysterious oases and deserts, many festivals and attractions.
While vacationing in the United Arab Emirates in February, be sure to visitSharjah. It was in this period, Sharjah became the capital of the Feast of Lights. It hosts the Festival of Light. This grand-scale performance that lasts a few days. During this festival you will see the laser light show, decorated with bright, unusual illumination building performances.
Cooking Festival is also held in February. It is attended by the best chefs from all over the world. You can also take part in this celebration, tasted delicious. You will then need to choose the best restaurant and best chef, who, in your opinion, deserves the highest evaluation. If you want, you celebrated culinary masters for you personally hold their workshops.
For those who love nature, will open its arms to the desert. Such spectacular sunsets, as here, you will not see anywhere else - the sun gradually dissolves in the dunes.
February Sports fans are opengyms, swimming pools, tennis and golf clubs, shooting clubs. Also, anyone can go diving, sailing, fishing, windsurfing, yachting, go on a falconry or take part in horse racing.
Photos recreation in UAE