A trip to the United Arab Emirates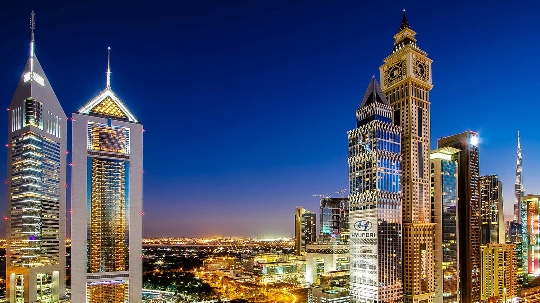 Ski resorts in the desert - a fairy tale? Far from it! And a trip to the United Arab Emirates - a country fabulously arisen among the sands, you will prove it.

Public transport
The city can be navigated using the wellcomfortable buses. Tickets can be bought from the driver. On routes machines come at six in the morning and continue to work smoothly until eleven at night. Schedule observed very clearly. In Dubai, the buses run at night, serving five major routes.
Taxi
It offers both private and officialTaxi. But it is better to choose the municipal machine. In this case you will get quality service at very reasonable price. The official taxi - only in Abu Dhabi and Dubai - have counters. In the other emirates of the cost of the trip must be negotiated in advance. If you want to save, then catch the car on the street. When ordering a taxi from the parking lot near the hotel, will have to overpay a little. And remember that a woman should always sit only in the back seat.
airlift
A total of eight UAE airports of international importance. But planes from Russia take only airport in Dubai.
Rail and Metro
Metropolitan is only in Dubai and isa fully automated line. The opening took place in 2009. high-speed train control is fully automatic. Each station has its own powerful air conditioning system, as well as Internet access. The train carriages are provided exclusively for women.
Metro works on your schedule:
Saturday and Sunday - from 6:00 to 23:00;
Friday - 14:00 to 00:00.
Water transport
On the territory of Dubai has a special "water" buses. Miniature boats make pleasure trips between the main piers.
Car rental
Since the move on the emirates most convenientby car, then rent a car can be everywhere. To do this you need to show a driver's license of international standard; credit card. Please note that the term of driving experience to be more than a year.
The private company can rent a carmuch faster, because very carefully the documents are not considered. The maximum that you may be required, is to show the right and left copy of driver's license. Also required deposit amount, not exceeding $ 300 and a copy of the passport.
Get a car rental is almost impossible if you are under 21 years old. Minimum rental period - day.
Photo