Where to rest in the UAE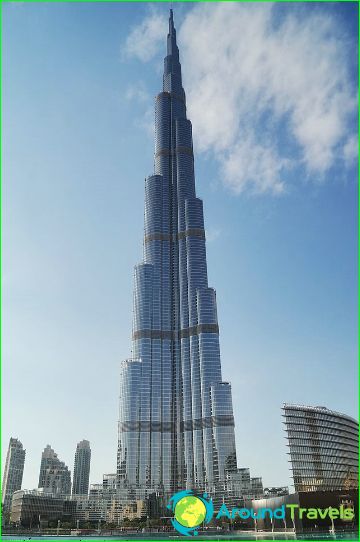 Arab Emirates - absolutely unique country. Total 4 decades ago, this area was a lifeless desert. This is a young state combines the ancient traditions of the East with cutting-edge trends in the West. But where better to relax in the UAE?
Dubai
This region is just perfect inveterateparty-goers. Vibrant night life here goes on during the day. In addition Dubai - the most democratic state of the Emirates. There are more than loyal to the tourists from Europe and the observance of Islamic rules are somewhat weaker.
Abu Dhabi
The capital of this fabulous country offersguests only first-class service. Activities here will be more calm and measured, when compared with bright Dubai. Megapolis is aimed at tourists who combine business and pleasure. So here there is a well developed business infrastructure.
Abu Dhabi - a city-garden. The streets of the capital just surrounded by greenery. The main promenade of the city is the largest green area of ​​the East.
Sharjah
There is silence and tranquility. It's probably just the perfect emirate for a relaxing family holiday. In Sharjah, the most zealously honor the laws of Islam, so there has a "dry law". The same reason explains the complete lack of nightlife.
The entire coast of Sharjah is the best place for underwater exploring. It is here that is a major diving center.
Fujairah
Fujairah is located at the foot of the mountains. It is the youngest resort UAE region. Therefore, in addition to a good rest, there is the opportunity to enjoy almost untouched nature. There is such a huge number of skyscrapers, but first-class hotels hospitably open their doors.
This emirate is also a great place to practicediving. Like and excursion program, which includes a trip to the historical places, visiting the attractions and natural treasures of.
Vacation with children
It is simply impossible to allocate a relaxing vacation, where bettervacation with children. Everywhere here for kids to create a real fairy tale. Oriental nations with great fondness for children. Children's entertainment is organized at the highest level, and everywhere, no matter where you decide to stay. Zoo with exotic animals, water parks quite incredible size and safe playgrounds will not let your child miss and worry parents.
Photos recreation in UAE