Airports in Scotland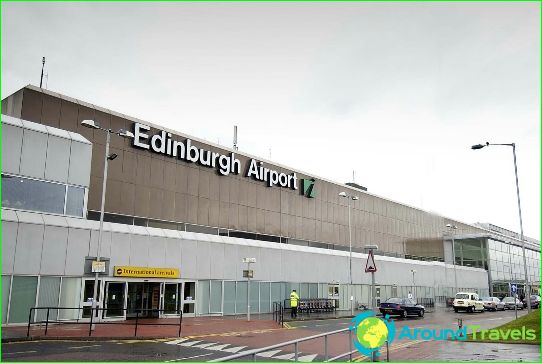 Scotland has 29 airports, most of which are allocated 3 Airport - one of them is located in Edinburgh, and two in the city of Glasgow is about them will be discussed further.
Glasgow Airport
One of the largest airports in Scotlandreferred to Glasgow Airport, it is approximately 15 kilometers from the eponymous town of the country. Every year served about 8.5 million passengers - about the same rate with the capital airport, which is located in Edinburgh.
Of the significant events worth mentioning the summer of 2004, in July this year Glasgow Airport became the first in the country, which is served in the past month more than one million passengers.
The owner of the airport company BAA is in possession of such major airports as the airport in Edinburgh, London Heathrow Airport and Gatwick, and others.
services
Glasgow Airport in Scotland, offers all the necessary services on the road. Where you can find cafes and restaurants, ATMs, banks, etc.
For passengers with children have a mother and child room. Also for children there are special play areas.
For tourists traveling in business class, Glasgow Airport offers a separate VIP-hall.
Getting there
From Glasgow Airport can be reached by busCompany Glasgow Flyer - is the most common method of travel among tourists in the city. Also, the city can be reached by taxi, travel costs will be significantly higher, respectively.
Prestwick Airport
This airport serves much lesspassengers annually - about 2.5 million. The last decade has seen a significant rise in passenger traffic. He is also an international, flying mainly serve low cost companies, the largest among them - Ryanair.
Airport Glasgow Prestwick in Scotland is located approximately 50 miles from Glasgow.
services
According to the number of services the airport is noyields described above Glasgow airport. Here you can also find cafes and restaurants, ATMs, post office and much more. On the territory of the terminal, wireless Internet.
There is a separate waiting room of VIP-passengers.
Transport
Airport in Scotland is Glasgow Prestwickthe only country that has its own railway station. Accordingly, the most popular means of transportation in the city are the trains. Also, the city can be reached by bus or taxi.
Photos of Scotland Airport