UK Airports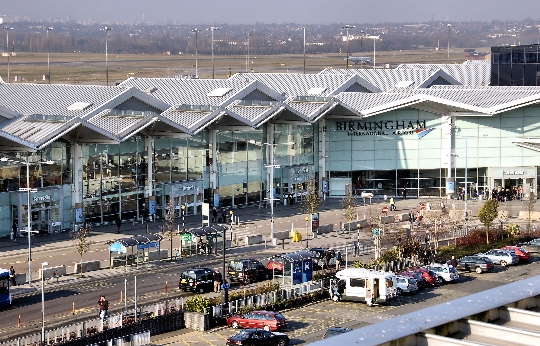 Among the many UK airports almostTwo dozen have international status and receives flights from most European capitals. Russian tourists usually use the services of the London airports, carrying out in-flight about 4.5 hours. Direct Flights to United Kingdom from Moscow and St. Petersburg commit British Airways and "Aeroflot" and with transfers can be reached on the wings of the other carriers of the Old World with connections in Frankfurt, Munich, Zurich, Copenhagen or Helsinki.
UK International Airports
international status has several British air ports, among which the most popular tourist destination is called:
Belfast in Northern Ireland's capital.
In the central part of Birmingham England.
In the center of Glasgow Scotland.
Cardiff, where you can get in South Wales.
Southampton, serving a region of southern England.
Edinburgh - Scotland's largest air harbor.
And Liverpool Airport, named after John Lennon.
metropolitan area
The main international airports in the UK - this is London Heathrow. He is one of the busiest in the world and use its services every year more than 70 million. Passengers.
Heathrow is located 22 km west of the center of the capital and reach the city from the passenger terminals in several ways:
Transfer to the train - the fastest. Trains run from 5.00 to 23.30 and reach the city in about 20 minutes. Can get on the train platforms at 3.1 and 5 terminal.
Each terminal is the largest UK airport has a subway line that will take tourists to the center in 50 minutes.
Buses connect the air harbor with Victoria bus station from 5.30 to 21.30. At night, this kind of transfer is available every half hour with a final stop in Trafalgar Square.
Taxi is expensive - in the UK, but if funds allow, to London can be reached more comfortably, by paying "only" about 60 pounds.
At Heathrow landing planes almost 100 of the mostknown airlines in the world, after the city where the airport is located - one of the world centers of tourism. From here you can fly to China and the United States, all countries in Europe, the Middle East, Australia, India, South America and the majority of countries in Africa.
About the available services, schedules, transfer passengers to tell the official website - www.heathrowairport.com.
Dispersal field
London Gatwick Airport is 45 km south of the City hastwo terminal, the departure point airliners of more than 100 airlines around the world. Often purchased air ticket from Moscow to a third country via London involves arriving at Gatwick, docking and departure from Heathrow and vice versa. In this case, the passengers have to use public transportation for transfer to another part of the British capital. Direct trains run from Gatwick Airport to Victoria Station follow, is also available system bus and taxi.
Details on the website - www.gatwickairport.com.
Photo