Edinburgh Airport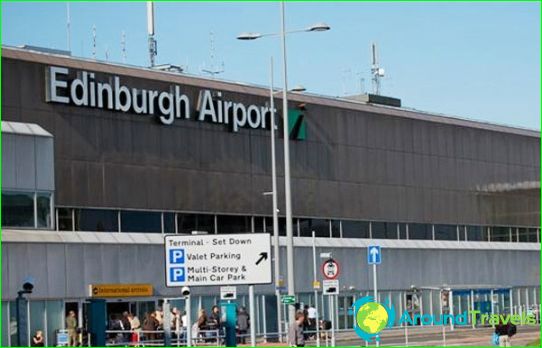 Edinburgh Airport is approximately 15 km from thethe eponymous Scottish city. The airport occupies the eighth place in terms of size in the UK. Every year served about 10 million people. According to the plan of the airport, this figure should be doubled by 2030.
The owner of the airport is a well-known British company BAA Limited - the world's largest airport operator, which is owned airports such as Heathrow and Stansted.
History
The first commercial flights were committedOnly by the end of the 40s of the last century. Prior to this, the airport was used exclusively as a military base for the Royal Air Force. The first flights were made in London by the airline British European Airways. After 50s the airport is not just improved. a new terminal and a second runway was built.
terminals
Edinburgh Airport has 2 terminals - general and VIP-terminal.
Total terminal offers visitorsdifferent services. Among them are the Internet (charges apply), shops, luggage storage, representation of banks and ATMs, currency exchange, etc.
In addition, companies are working on the territory of the terminal, with car rental. For rent is enough to have the money and an international driving license. There are cars of different price classes.
Superior Room is ready to serveOf VIP-passengers. It is worth noting comfortable rooms, where you can spend the waiting time of the flight. The rooms have shower, television, climate control system, etc. In addition, the terminal has free Internet access, a restaurant and space for recreational sports - billiards, table tennis, etc.
Transport
The main ways to get to Edinburgh fromairport - a taxi and bus. From the terminal buses ply two companies, range of motion 30-45 minutes. A trip to the city will last about 45 minutes and the ticket price is 3.2 pounds.
From the airport the taxi sent to several companies. On average, a trip to the city will cost around £ 40.
Photos Edinburgh Airport