Edinburgh's suburbs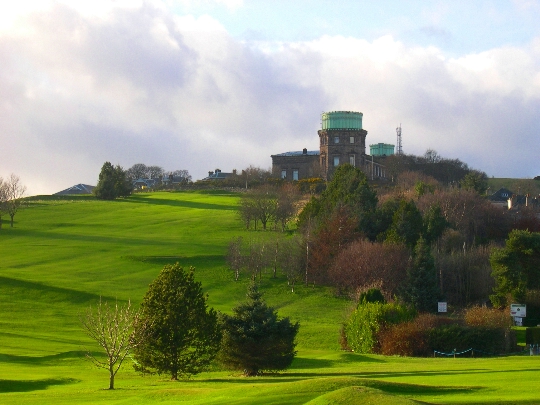 Scotia Capital - a city beloved by tourists. Moreover, the medieval castle on a granite rock, viscous sound of bagpipes and the famous red-and-green cell colorful kilts - are not the only attractions that are recommended guides. In the suburbs of Edinburgh focused a lot of memorable places and interesting buildings, familiarity with which will allow to create the most complete picture of the country of whiskey, Robert Burns and stone cliffs.
mission Possible
For the zoo employees in the suburbs of Edinburghown goals seen very clearly. They believe the main task of the protection and promotion of the protection of animals under their auspices, there are very rare today and even endangered specimens. Their mission is noble, and zoo visitors can observe in conditions as close to natural, koalas and giant panda, lions and bears, tigers and penguins. By the way, the latter - the real stars. Every day they take part in a parade of penguins, which runs a large gathering of people. Birds let out of the cage and they proudly extend along rows of the assembled audience and willing to pose for photos and video.
Surprisingly, some zoo animals in the suburbs Edinbkrga have a very real military ranks:
Bear Wojtek served in the Middle East as part of the Polish Army artillery shell. Demobilized, brave Bruin received a permanent residence in Scotland, in the suburbs of Edinburgh.
Penguin Nils Olav has been the mascot of the NorwegianRoyal Guard and went to the zoo in 1972, when the guards here have participated in the annual festival of art military tattoo. Died Nils Olav gave the title successor, which in 2008 visited Scotland to visit the king of Norway made a knight.
The zoo is open from 9 am every day, children up to three years, tickets are not required, and for groups or family discounts available.
Northern beaches
Scottish beaches are unlikely to compete withSouthern by the number of tourists - not too hot summer does not allow to swim and enjoy sunbathing as desired. But in the suburbs of Edinburgh's Portobello public still sunbathing in the XIX century, taking advantage of the warmth of short northern summer. With new discovered in the twentieth century, international travel opportunities popularity of the resort a few faded, but take a promenade along the shore of the North Sea by wishing to remain.
Photo