The best restaurants in London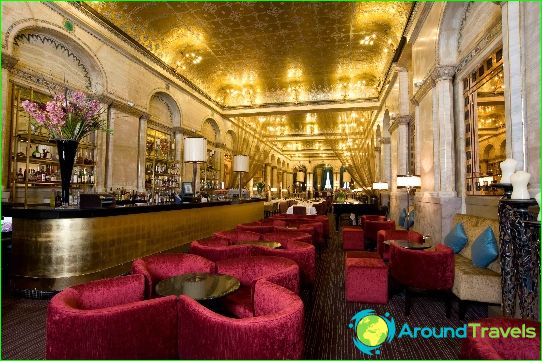 The UK capital is no different fromother major European cities in terms of the organization of the restaurant business. The best restaurants in London represent a global chain of the most famous chefs or restaurants author cuisine modern seekers tastes.
Here you can also find lots of nice andluxurious establishments, where in the best traditional recipes presented. As in London every year becomes more and more immigrants, and the number of institutions with national color increases.
The meeting place of stars
Traditionally, British and international celebritiesmeet at Nobu restaurant, famous for its Japanese cuisine. But ordinary visitors it attracts movie stars and music, not the kitchen of the famous restaurateur from the country of the Rising Sun. Although the cuisine is truly great, it is noted, and Madonna and Robert De Niro, who is a frequent visitor here.
Restaurant for ages
The Capital refers to the legendary establishmentsLondon - received two stars from the world's experts, it is considered one of the most prestigious in the capital. Eric Chavot, which is the main chef of this restaurant is known for its innovative approaches to the combination of products and cooking techniques. It not only feeds the visitors of the restaurant, but also conducts master classes, and on all five continents inhabited by humans.
Competition - be
Another possessor of two Michelin stars,restaurant The Square, is a great competitor of The Capital in terms of excellent cuisine, elegant service, good location. In this place its character - Philip Howard, who knows how to surprise partner for business lunches and romantic mood of the two lovers for dinner.
Glory to St. John's
It is this character given name Londonrestaurant, which cooks adhere British culinary traditions. The building - a former smoker, almost delicate aroma, it seems, is now felt in the halls.
Especially as meats are a favoritedishes of local residents and often served to the table. As a delicacy served by chefs smoked eel, of course, with bacon, mashed potatoes, you can order a snack language bullish, which is prepared with chicory. No dessert - real English pudding - it is impossible to consider a meal complete.
So, today, English cuisine - is not only fresh oatmeal, but also a lot of very tasty, original dishes prepared here a long time.
Photo