How to fly from London to Moscow?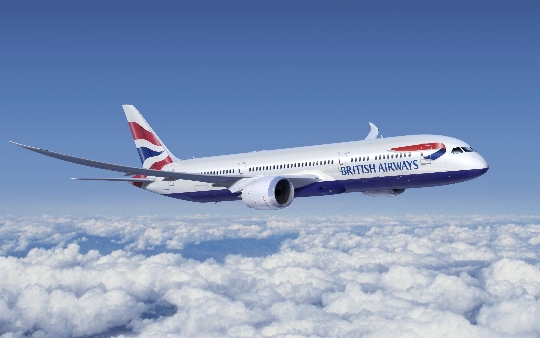 In London, you got to see Buckingham Palaceand Tower Bridge, go on a cruise on the River Thames, to visit the National Gallery, a ride on the Ferris wheel London Eye? Now is the time to think about departure home.
How to fly from London to Moscow on a direct flight?
From London to Moscow (capital of Great Britain andRussia shares 2,500 km) can be reached in around 4:00. So, with "Aeroflot" you fly so far to Moscow for 4 hours 15 minutes, with the "British Airlines" - 3 hours 55 minutes.
During the flight London-Moscow you will be asked to payat least 6,000 rubles (direct flight), and for the air ticket with change - about 7500 rubles. It is worth noting that the increase in ticket prices is observed in October, December and February, and a slight decrease - in September, June and August.
Flight London to Moscow with change
On the way to Moscow possible transplant inRiga, Düsseldorf, Frankfurt, Istanbul, Rome, Geneva, Zurich, Helsinki (average, connecting flights lasting 6-18 hours). If you are offered to fly to Moscow from London with a change in Warsaw ( "LOT Polish Airlines), your flight will last 05 minutes 6:00. And if your return home involves transplantation in Riga ( "Air Baltic"), then you will find yourself at home in 17 hours.
Select airline
If you are going to fly in the direction ofLondon-Moscow, serves fly with the following airlines (you will be invited aboard the Embraer 190, Boeing 737, Airbus A 321, Avro RJ 85, Boeing 777-300 ER aircraft and other): "British Airlines" (in the direction of the company on a daily basis performs several flights); "Aeroflot"; "Easy Jet"; "Swiss International Airlines", "LOT Polish Airlines", "Austrian Airlines" and others.
To go to Moscow, you will be able to AirportHeathrow (LHR). To save money, get the best here on the London Underground. This airport can be fully dine in the restaurant or a snack in the cafe, to get things in designer boutiques, use ATM services, exchange office, pharmacy. In addition, you can visit the shop Duty-free (without paying taxes you will be able to get alcohol and cosmetic products, as well as all sorts of accessories) and the room mother and child.
What to do in an airplane?
You do not know how to entertain themselves during the flight? Thoroughly think through what souvenirs (tea in the original tin box, dishes Victorian English scarves, souvenirs with the image of Sherlock Holmes or Big Ben, postal British brand, pipes, umbrellas), purchased in London, to present as a present to their family and friends.
Photo