Trips to London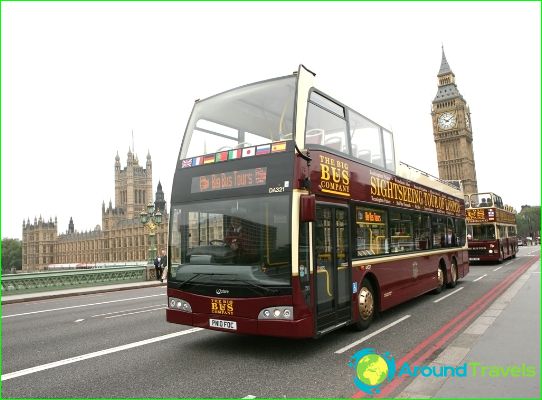 Every year come to the UK capitala lot of people from all corners of the earth. Regardless of the reasons for coming to this wonderful city, almost all of his guests trying to visit excursions in London. In this beautiful metropolis really have something to admire and what to see.
Trips to London
The most popular items for your excursions in London:
Bus sightseeing tours in London. Having been in London, be sure to see the sights is a large city of the United Kingdom, and will help you with this bus tour around London. In this city, a lot of places where you definitely need to visit. During this tour you can admire the famous, beautiful monuments of London such as Westminster Abbey, St Paul's Cathedral, the world-famous Big Ben and many other attractions.
Tower of London - is a fortress, which islocated on the banks of the River Thames in the heart of the city. In the past, this fortress was the residence of the British monarch. Tower - is an excellent example of Norman military architecture, which has played a very important role in British history.
The tour "In the footsteps of Jack the Ripper." Once upon a time in London, he lived a very famous serial killer, whose identity has not failed to disclose. This murderer knew all under the pseudonym Jack the Ripper. If you are adventurous, then, having been in London, you will be able to order a tour of the places of "glory" is a terrible serial killer.
Excursions to places of filming Harry Potter. Fans of films about Harry Potter, while in London, can go on a tour of a real place, where there were shooting different scenes of this popular movie.
The National Gallery and the British Museum. National Gallery - Museum of Fine Arts, founded in 1824, which stores a lot of works of art of world importance. British Museum - the world's first public museum, based on the collections of Hans Sloane, who was a famous collector and naturalist.
Excursions to places of Sherlock Holmes and Hercule Poirot. During the tour you walk along Baker Street, visit the Sherlock Holmes Museum and visit the favorite places of heroes - the Opera Royal Theater, Cafe Royale at Langham Hotel, Turkish baths, a Harley Street. You will also visit the house where the movie was filmed on serial detective Hercule Poirot.
Photo Tour in London