Coast UK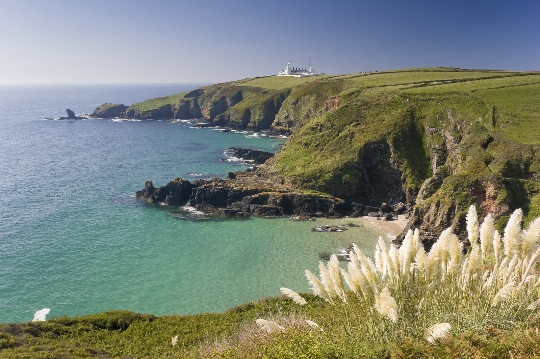 Those who are interested in a vacation on the coast of the UK, should be aware that it is represented by narrow coastline secluded beaches, rocky cliffs, caves and grottoes.
British resorts on the coast (the benefits of rest)
You do not know what resort the UKCoast to choose? Think about what you expect from a holiday. For example, if you are interested in surfing, head to the island of Tiree (dominated by waves and wind), which also can attend a basic training course in the center of "Wild Diamond". For family and children's leisure suit Weston-Super-Mer. In addition, there is a "Sea Quarium" with the underwater tunnel. And wishing to enjoy wildlife should head to the island of Fair Isle: at their disposal are secluded coves and caves, and in addition, you can see different species of birds.
Cities and resorts on the coast of the UK
Eastbourne: visitors to the city will be able to see the chalk headland Beachy Head, admire the buildings in the Victorian style, go to the National Park South Down, visit the airshow "Airbourne" (held annually during 4 days in August), go rollerblading along the promenade, relax on the pebble beach in Eastbourne ideal for family and youth leisure (surfing, kayaking, beach disco and barbecue). In May and September there are performances of music bands in the "Green Theatre".
St. Ives: the city offers to explore castles Exmoor and Dartmoor, visit the gallery Wax Tate St. Ives, admire the stone and bronze sculptures in the museum Barbara Hepuor. It is worth noting that thanks to the local beaches, this seaside resort has become a member of the club "The most beautiful bay of the world" (sure to visit these beaches, which are equipped with everything you need).
Brighton: here it is necessary to examine the Church of St. Bartholomew, go to "Stanmer Park" (if desired, under the leadership of an experienced guide, you can go for a walk on a specially designed programs), to look into the Fisheries Museum and the Royal Pavilion, the aquarium "Sea Life" (here you will see giant tortoises, toothy sharks, sea stars), walk along the pier in Brighton (here is to enjoy the sea view, sitting in a chaise lounge, a ride on the hill "Helter-Skelter" and other attractions, as well as shooting at a shooting range), and in May to take part in the celebration of the festival of Arts Brighton Festival. Special attention is given Brighton Beach Strand on this pebbled beach guests will be welcomed attractions, restaurants, clubs and bars. Surfers should look decent stretch of beach with the waves just outside the Brighton promenade and nudists - specially selected for their zone in the east of the beach.
Resting on the coast of the UK will be able to enjoy the sea views and a unique atmosphere.
Photo