Prices in the UK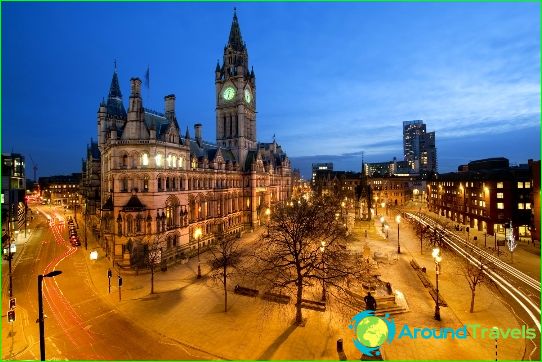 England has always been attractive to tourists. Rest in this country is expensive. In order not to spend too much money during the trip, count your budget in advance. We will tell you what prices in England and Recreation.
Where to live better tourist
Accommodation is possible in apartments, hostels,hotels and hotels. This is the most significant part of the cost of vacationers in England. Beds in a hostel in London costs about £ 15 per day. But most of the hotels provide space for 40 - 130 pounds. Budget option - to find accommodation in one and university centers. Rooms where you can shoot over the holidays. For one seat will have to pay 40 pounds. Accommodation involves self-tourist.
In English towns widespread has accommodation in guest families. Cost is cheap. Guest family - it's a great opportunity to get acquainted with the traditions of the local population.
nutrition
Living in a guest family, you can eatindependently. This allows significant savings. The week on the diet takes about 20 pounds. Dine at the English pub is not less than 10 pounds. The café of the middle class for lunch you have to pay 18-20 pounds. In expensive restaurants cost a full dinner close to 100 pounds.
Transportation prices
British Transport system is differenthigh tariffs. But for unpaid fare will have to pay a large sum. Directions to the London bus is from 1 to 4 pounds. The cost is dependent on the distance of travel. The subway fare is worth about as much. By taxi for 1 mile you will have to pay 4-7 pounds.
England Attractions
There are many interesting tours byGreat Britain. Stay on a group tour is not less than 25 pounds. The country has many museums. Scenic beauty, expressive architecture, historical and cultural monuments - these are the factors that make the tours of England is very popular. During one visit all the attractions will not examine it. Sightseeing tours only cover the main historical monuments of the country. by Beatles sites Tour lasts 3 hours and costs 110 pounds. Bus tour of London costs 25 pounds, at least.
What to buy in the UK
Tourists tend to acquire differentsouvenirs of the trip. Prices for trinkets start at 1.5 pounds and have no limit. Clothing in British shops is cheaper than in Russia. For example, there is the largest Primarket store in central London. Translated into Russian money, t-shirts and shirts where you can buy for 200 rubles apiece.
Photo